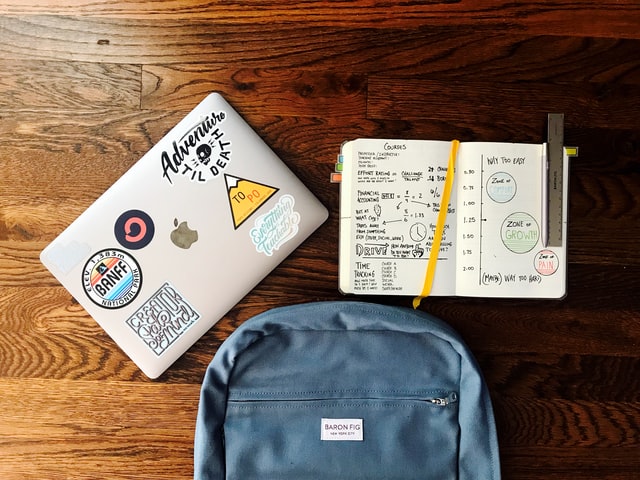 So, you're going to college. First off, congratulations! You're starting a journey that can possibly change your life forever. However, getting ready for college can get a little overwhelming, especially if you're planning to study far from home.
There are many things to prepare, and you're afraid you'll forget something and make living at college difficult. That's why we wrote this blog post — to make things easier for you!
We've made a list of what to pack for college before you ride away from home. So, keep reading!
Personal Care and Toiletries
It's no secret that it's essential to keep track of your health and hygiene. Here are a few things you need to help you do so:
Shower caddy (for all your bathroom essentials)
First-aid kit
Deodorant
Shampoo and conditioner
Shaving kit
Mouthwash
Comb/brush
Nail clippers
Vitamins
Dental floss
Toothbrush and toothpaste
Cotton swabs
Bathroom cleaning supplies (if you have a personal bathroom)
Everything starts with hygiene and personal care. After all, no one wants to go to campus without proper hygiene! It's just the right recipe to not make any friends and ruin your first impressions, something that you'd like to avoid during freshman year.
School Supplies
You're going to school, so it's a no-brainer to bring school supplies. Just in case you're unsure what to get, here are some must-haves for your college checklist:
Your personal school bags
Binders
Pens, paper, and pencils
Sticky notes
Markers
White-out
Hole puncher
Index cards
Calculator
School planner or calendar
Stapler and staples
Highlighters
Scissors
Notebooks
Legal Documents
Of course, you need to have legal documents by your side in case of an emergency. Now that you're living away from your parents or legal guardians, it's important to have the following documents and information on hand:
Car registration and insurance
Driver's license
Student ID
Debit and credit cards
Social Security card
Financial aid forms
Health insurance card and documents
List of emergency contacts
Linens and Laundry Supplies
Aside from personal hygiene, you also want your bed to look great. You never know who's visiting your place, and you'll want to be a gracious host. It all starts with clean clothes and space. Here are some things you need to have:
Pillows
Towels for your bath, hands, and face
Bedspread and comforter
Mattress, if not provided
Sheets and pillowcases
Clothes hangers
Laundry bag and basket
Laundry essentials, including detergent, stain remover, and fabric softener
Electronics and Equipment
Lastly, you'll want to include some electronics on your what-to-pack-for-college list. While everything boils down to preferences, these machines make your work, studies, and life more manageable. Bring these things with you to college:
Laptop
Cords (such as HDMI and Ethernet)
Camera
Smartphone
Extension wires
MP3 player
Headphones
Surge protector
Final Thoughts
That's it for your list of what to pack for college! While we're confident this covers everything you'll need, we still recommend going through your stuff and determining what else you need to pack. You can use our checklist as a reference and add some things of your own.
Follow us for more tips on how to make your college life easy while you hit the books!