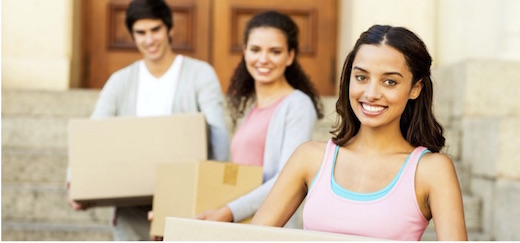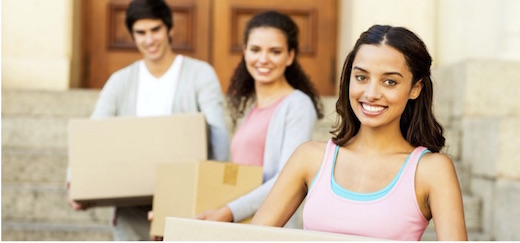 Welcome to all of our new residents and welcome back to all of our renewals! As most of you know, here at Northgate Lakes we love to do a lot of activities for our residents. This year, we have tons activities planned and we can't wait to share them with you all. One event we are very excited about is our annual Back to School Pool Party, which will be on Friday, August 28! Here at Northgate, we are more than thrilled to be a part of your college experience, and we will do everything in our power to ensure that we make that experience as memorable as possible!
Maintenance Tips
Ten-minute showers can use less water than a full bath.
To save energy, close blinds during hot hours and open when it's cool outside.
Save water by scraping your dishes rather than rinsing them.
Heating accounts for 90% of energy used by your washer. Wash clothes with cold water to avoid overages.
Clean your lint trap! The more airflow the dryer has, the shorter it will take to dry, decreasing energy usage.
Reminders & Updates
If you are moving in on August 22, rent is still due on August 1.
Please keep our property beautiful by discarding all trash in the bins located throughout the property.
Make sure to come out to our Welcome Back Week full of events and free food!
Keep your friends from being towed – make sure that all visitors park in the visitor lot after 8 p.m.
Have a lockout or other maintenance emergency after hours? Please call the office at 407-366-7474. You will be connected through our live answering service to the Community Assistant or maintenance staff member on call. *All after-hour lockouts are $25*
Find Your Fit This Year!
Did you know that your success as a student is enhanced when you're involved and engaged outside of the classroom? We want to help you succeed and would love to help you get involved. Below are some tips for getting connected:
Attend events at your property. We're planning a great year of events just for you. Join in to meet friends, perhaps learn something new, and enjoy your community. Let us know what you would like to see!
Find a club or organization on campus and get involved. There are organizations and clubs for almost every interest or academic pursuit.
Volunteer in the community. Giving back not only makes a difference and is rewarding, but it's also a great addition to your resume.
Get plugged in to the local community. From festivals to concerts, there are a lot of opportunities to connect outside of campus life.
Be sure you're connected with us on social media, get to know your Community Assistant (CA), and please drop by the office to say hi!
Whatever you decide to do this year, we encourage you to get plugged in. We would love to help you find your fit this year. Let us know how we can be of assistance, and keep an eye out for opportunities to get involved. Our promise to you is an experience that delivers value, is hassle free, and is fun!
Community Events Calendar
Pinterest Night — August 24 at 7:30 p.m.
Join us in the clubhouse for some DIY sugar scrubs and more!
Breakfast On the Go — August 24 & 31
We will have a table set out in the front office with breakfast snacks and school supplies. Start your day off right when you swing by on your way out the door! 
Taco Tuesday — August 25 at 7:30 p.m.
Come join us in the clubhouse for some tasty tacos! Come hungry and we'll supply all the toppings.
Waffle Wednesday — August 26 from 9:00–11:00 a.m.
Join us in the clubhouse for some delicious waffles! 
Game Night — August 26 at 7:30 p.m.
Enjoy a night full of trivia playing Jackbox on the big screen!
NGL 101 — August 27 at 7:00 p.m.
Come meet all of our Community Assistants and get to know our staff. We're always around to help in any way we can — just ask!
Puppy Playdate — August 30 t 2:00 p.m.
Bring your four-legged friends out to the dog park in the back of the property for Yappy Hour!