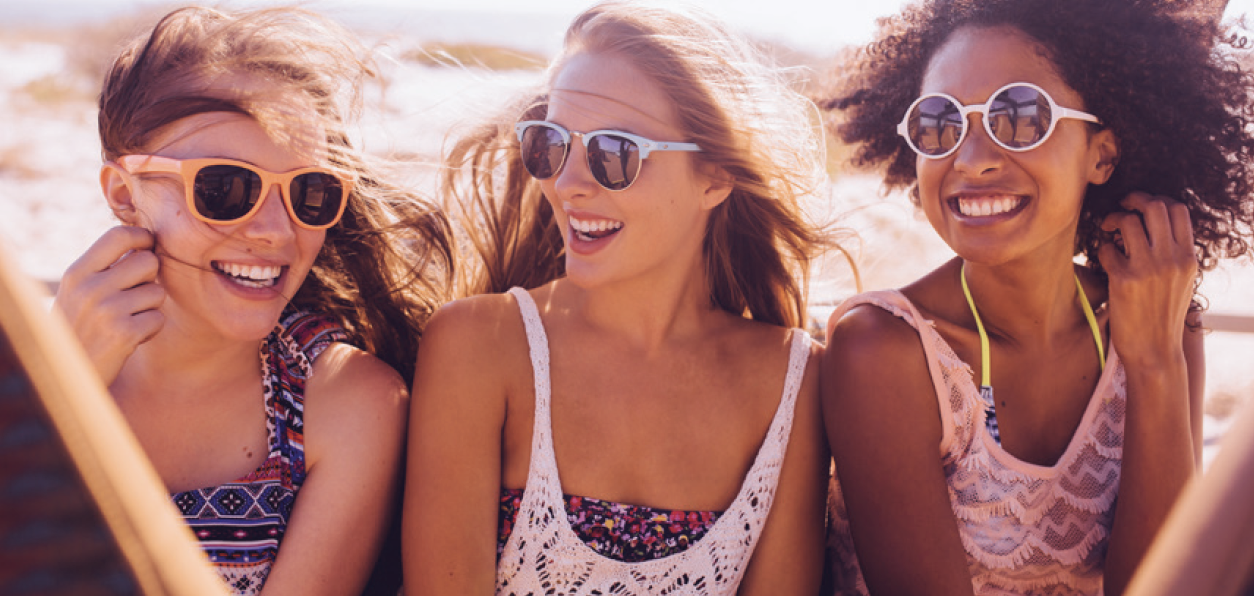 We hope that the summer semester has been going well for you and that you've had plenty of time to relax but are also able to get your studying done! This month, we have a few less events than usual, but we hope that you'll join us so you can meet our three newest CAs: Adam, Grayce, and Sean. If you see them around, be sure to say hello!
Special Highlight 
• Summer is here, and so is the heat! Remember to keep your A/C set between 74 and 78 degrees to limit utility overages.
• Please remember that pets that haven't been approved through the office are not allowed on the property! If you have any questions about possibly bringing a pet, please contact the office.
• Remember to lock your doors, turn off your lights, set your A/C to 78, and take out the trash if you and your roomies are going to be out of town for a while.
• Come to the office if you have any issues, and we'll be happy to put in a work order for you.
Reminders & Updates 
This month, we've got National Donut Day, a Retro Game Night, our Annual Fish Fry, D&D, and Ice Cream Floats! Come hang out with our CAs, make some new friends, and take a break from your summer studies. Also, be on the lookout for move-out information if you are moving out at the end of this lease term.
Summer Like a Local
Whether you're going home or staying put for the summer, take advantage of all our community has to offer! Summers can be a great chance to enjoy the area in some new and different ways. With the hectic pace of school, many students miss out on opportunities to get involved and have fun in their local community during the academic year — it's time to change that! From festivals to parks and local attractions, below are some ways you can summer like a local. As a bonus, most of them are either free or very affordable!
Do something touristy
Visit a farmers market
Check out a local sporting event
Visit your Chamber of Commerce website to find out about local attractions
Find a calendar of nearby fairs and festivals
Enjoy Fourth of July festivities and fireworks
Hike or bike a nearby trail
Volunteer with a local organization
Have a picnic
Go to an outdoor movie or concert
Run or walk a local 5K
We'll also be planning events and activities for you throughout the summer, and if you need ideas for other fun things to do in the area, please let us know. We have information on area resources and a local calendar of events on hand to give you plenty of options. Have a memorable and fun summer!
Community Events Calendar 
National Donut Day — Friday, June 1 from noon–2 p.m. — Come to the clubhouse and eat some homemade donuts with your favorite CA Carla! You'll also get to meet CA Sean!
Retro Game Night — Friday, June 8 from 6:30–8 p.m. — Enjoy a blast from the past with our retro Nintendo game system! Hang out in the clubhouse with CA Luis and meet one of our newest CAs, Adam!
Annual Fish Fry — Thursday, June 14 from 1–4 p.m. — Join us at the front pool for free food and fun games to help celebrate the start of summer!
D&D — Thursday, June 21 from 5:30–7:30 p.m. — Join us in the cyber café where we'll be continuing the story of the Curse of Strahd! The adventure will be run using the 5th edition. New players are welcome, and character sheets can be provided for those who don't have one made.
Ice Cream Floats — Monday, June 25 from 6:30–8 p.m. — Come chill by the front pool with an ice cream float and CA Caitlin! You'll also get to meet CA Grayce!