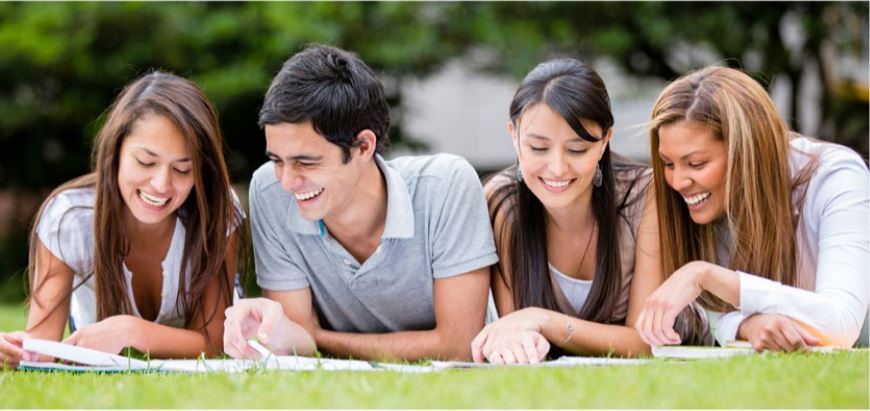 Happy April, Everyone!
There's only one more month of classes until summer — we hope your semester has been going great! Just a friendly reminder to make sure you keep our monthly calendar handy. This calendar lists all of the amazing events we have planned for April, including Success Week, where you could win up to $4,000 in prizes (plus there's free food, which never hurts)! Also, don't forget to take advantage of our renewal prices before they go up and renew your lease now! If there are any events you would like to see around Northgate Lakes, let us know.
Maintenance Tips
Now that spring has begun and the temperatures continue to rise, maintenance would like to remind all residents that 78 degrees is normal cooling temperature for your A/C. Setting your A/C below 78 degrees could increase your electricity bill or cause your A/C to freeze over. If your A/C is not working, please put in a work order, turn your A/C off, and turn the fan to the on position on the thermostat.
Reminders & Updates
This month, we're starting our placement for fall 2015. If you're planning on renewing, contact the office to find out if your bed space or unit is still available before it's too late!
Rent is due on the 1st of every month, and late fees begin on the 5th. On the 5th, you'll be charged $35, and every day an additional $5 will be added to your account. If you have any questions regarding your rent or your account, please contact the office, and we'll be happy to help you out.
Have a lockout after hours or maintenance emergency? Please call the office at 407-366-7474. You'll be connected to our live answering service, which will then connect you to the CA or maintenance staff on call that will help you out. *All after-hour lockouts are $25*
Residents Take the It's On Us Pledge
April is Sexual Assault Awareness Month, and as you may know, Campus Advantage has partnered with the White House to support the It's On Us campaign to change the culture around sexual violence on college campuses. It's On Us invites everyone to step up and realize that the solution begins with individuals. It's a declaration that sexual assault is not only a crime committed by a perpetrator against a victim, but a societal problem in which all of us have a role to play. This pledge is a personal commitment to help keep women and men safe from sexual assault. It is a promise not to be a bystander to the problem, but to be a part of the solution.
Please read and share the following It's On Us tips:
Talk to your friends honestly and openly about sexual assault.
Don't just be a bystander — if you see something, intervene in any way you can.
Trust your gut. If something looks like it may be a bad situation, it probably is.
Be direct. Ask someone who looks like they may need help if they're OK.
Get someone to help you if you see something — enlist a friend, CA, bartender, or host to help step in.
Keep an eye on someone who has had too much to drink.
If you see someone who is too intoxicated to consent, enlist their friends to help them leave safely.
Recognize the potential danger of someone who talks about planning to target another person at a party.
Be aware if someone is deliberately trying to intoxicate, isolate or corner someone else.
Get in the way by creating a distraction, drawing attention to the situation, or separating them.
Understand that if someone does not or cannot consent to sex, it is rape.
Never blame the victim.
If you are a victim or survivor, or helping someone in that situation, go to notalone.gov to get the resources and information you need. You can also call the National Sexual Assault Hotline at 1-800-656-HOPE.
To learn more about It's On Us and to take the pledge, please visit http://www.campusadv.com/its-on-us.
Community Events Calendar
Relay For Life Bake Sale — April 1–16
Come buy some baked goods in the front office and help raise money for Relay For Life!
Waffle Wednesday — April 1, 15, 29
Join us in the clubhouse for some delicious waffles from 9:00–11:00 a.m.
Egg Decorating — April 1
Get creative in the clubhouse as we decorate eggs! The fun starts at 7:00 p.m.!
Rice Crispy Egg Treats — April 6
Stop by the office to grab some treats while they last!
Success Week
Join us for our Success Week! Everyone who has a signed lease with us or signs before Thursday, April 16, and attends the events is eligible to win some huge prizes valued at up to $4,000. This is a Campus Advantage portfolio-wide giveaway, so we ask everyone to sign in at the events to be entered.
Around the World Trivia Night — April 13
Live life to the fullest and you could win a $1,000 Southwest Airlines gift card! Trivia starts at 7:00 p.m., so don't be late and you could win big!
Study Night! — April 14
Join us for a group study session at 7:00 p.m. and bring your friends! We'll have plenty of help on-hand for any of those tricky problems you get stuck on. Plus, you'll be entered to win a $1,000 cash scholarship to help you pay for college expenses!
Resume-Building Seminar — April 15
Polish off your resume starting at 7:00 p.m. so you're ready to enter the job market running! You'll also be entered to win a $1,000 Macy's gift card so you can make sure your wardrobe is ready when you enter the job market.
Ping-Pong Tournament — April 16
Come with your game face on for an intense ping-pong tournament! There will be lots of fun and friendly competition from 7:00–9:00 p.m., and you'll be entered into our sweepstakes to win a grand prize $4,000 giveaway! Win all of the prizes from Monday, Tuesday, and Wednesday, PLUS $1,000 in cash!
Relay For Life — April 18 & 19
See office for details and to join our team in the fight against cancer!
Earth Day BBQ — April 22
Join us at the front pool for an Earth Day BBQ! The party starts at noon, so make sure you pack some sunscreen and invite your friends!