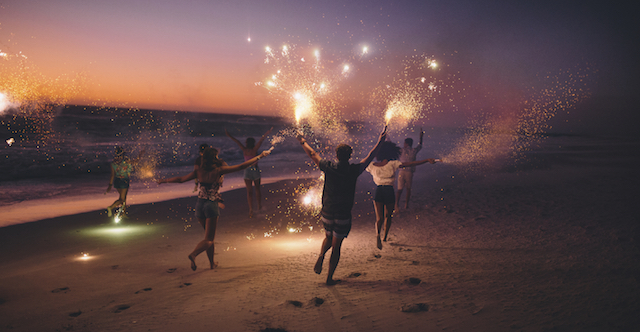 Hey There, Northgate Squirrels!
Summer may already be halfway over, but for those optimists out there who look at the glass half full, this simply means the boring half of summer is out of the way. Commence the summer hits, the beach trips, and potentially the best summer you'll experience during your time at UCF! Here at Northgate, we're more than thrilled to be a part of your college experience, and we'll do everything in our power to ensure we make that experience as memorable as possible. Let us know what we can do to help you make this the best summer ever!
Helpful Maintenance Tips for All!
Ten-minute showers can use less water than a full bath.
To save energy, close blinds during hot hours and open them during the cold.
Save water by scraping your dishes clean rather than rinsing them.
Heating accounts for 90% of energy used by your washer. Wash clothes with cold water to avoid overages.
Clean your lint trap! The more air flow the dryer has during its process, the shorter it will take to dry, decreasing energy usage.
Reminders & Updates
If you haven't yet renewed, remember that your lease ends at noon on July 31.
If you have renewed, your new rent price will begin August 1.
All renewal specials that were earned will be redeemable starting on August 1.
If you are moving in August 22, rent is still due on August 1.
Please help us keep our community beautiful and put trash in the trash bins located around the property.
Be sure to come out to our events for fun and free food!
Make sure all visitors park in the visitors' lot after 8 p.m.
Have a lockout or maintenance emergency after hours? Please call the office at 407-366-7474. You'll be connected to our live answering service that will then connect you to the Community Assistant or maintenance staff on call that will help you out. *All after-hour lockouts are $25.*
Find Your Campus Advantage
With summer in full swing, you might be finding yourself with some extra time on your hands. While we love to hear all about how you fill your summers with fun trips and activities, baseball games, and farmers' markets, this time of year can also be perfect for gearing up your professional side. Check out some of the tips below on how you can give yourself the "Campus Advantage" above your peers this summer:
Visit your campus career center. Since it is summer, they are often less busy and can give you individual support for updating your resume or prep you for an upcoming interview.
Even if you don't absolutely need a job this summer, consider finding a low-key part-time position that could provide you with some extra resume experience. Consider positions with transferable skills that would benefit your major.
Find a new volunteer opportunity or organization to join that fits a hobby of yours or helps others. Giving back looks great on your resume, makes a difference, and makes you feel good at the same time!
Hard to believe that shopping can help your professional game, but stores often have sales in the summer months on business wear, so check out the racks to see if you can find a few classic interview-appropriate pieces for the fall.
Stop by the management office and let them know what kind of events they could host this summer/fall to help make you successful!
Share how you're going to boost your success this summer with other Campus Advantage residents by posting on social media with the hashtag #CASummerSuccess.
Community Events Calendar
Waffle Wednesday — July 1 and 15 from 9:00–11:00 a.m.
Join us in the clubhouse for some delicious waffles! There's no better way to start the day than with a hearty and tasty breakfast.
Christmas Movie Night — July 3 @ 7:00 p.m.
We'll be watching Elf in the movie theater as we celebrate a little Christmas in July. Plus, we'll have gingerbread cookies and other Christmas snacks to enjoy as you watch!
4th of July Treats — July 4
We're baking up Fourth of July treats and will leave them in the front office for residents to pick up. Stop by and grab one on your way out to celebrate!
Sugar Cookie Night — July 7 @ 7:30 p.m.
We'll be buying all the supplies you need to decorate sugar cookies! Come hungry and bring your creativity so you can create your own masterpiece. We'll also have sodas and snacks to enjoy.
Game Night — July 7 @ 7:30 p.m.
Come join us in the clubhouse for a night full of friendly competition with our various game tournaments!
Lollipop Day — July 10 @ noon
Free lollipops will be up for grabs. Stop by and get yours before they're gone!
Summer Fruits — July 13 @ 10:00 a.m.
Swing by the office to enjoy some refreshing fruits — they're a tasty way to cool down from the Florida heat!