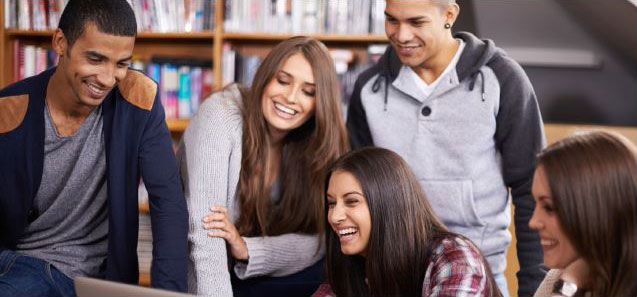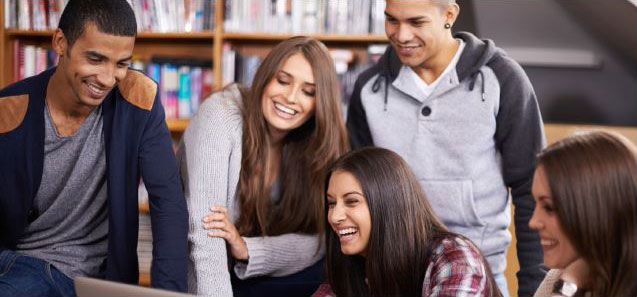 We hope your stay with us is going well so far whether you're a new resident or are joining us for another year. We're very excited to introduce some new events this month, one of them being our Parents' Weekend Tailgate on September 19. It's always exciting supporting our University of Central Florida neighbors during football season. Make sure to read over our game day parking rules to ensure your game day goes smoothly. We look forward to seeing you all at our events this month!
Maintenance Tips
Help us conserve at Northgate Lakes!
Ten-minute showers can use less water than a full bath.
To save energy, close blinds during hot hours and open them during the cooler hours.
Save water by scraping your dishes rather than rinsing them.
Heating accounts for 90% of energy used by your washer — wash clothes with cold water to avoid overages.
Clean your lint trap! The more air flow the dryer has when it's running, the shorter it will take to dry, decreasing energy usage.
Reminders & Updates
Don't forget that rent is due on the 1st of every month.
Please keep our property beautiful and put all trash in the trash bins around the property.
Make sure to come out to our Parents Weekend, September 18 and 19.
Be sure to come out to our events for fun and free food. Plus, we'll have lots of giveaways and prizes up for grabs!
Make sure that all visitors park in the visitors' lot after 8:00 p.m.
Have a lockout after hours or a maintenance emergency? Please call the office at (407) 366-7474. You will be connected to our live answering service, which will then connect you to the Community Assistant or maintenance team member on call that will help you out. *All after-hour lockouts are $25.*
The Students First™ Passport Program
We want to make sure you know how to make the most of your experience this year while living at our community. Check out the four easy steps below on how to join and participate in our Students First™ Passport Program, which will open the doors to fun events and great rewards for you!
Step 1: Get Your Passport
If you're a new resident, you should've received your Students First™ Passport in the welcome packet materials you received on move-in day. If not or if you're a returning resident, please stop by the management office today to get yours!
Step 2: Keep It Safe
Write your name on the inside cover of your Students First™ Passport, and keep it in a safe location so you don't misplace it. If you ever need a replacement, just stop by the management office to get a new one. However, we can't give you back your lost stamps, so try not to lose it!
Step 3: Attend Community Events
We're going to have a ton of great events for you this year, so make sure to keep an eye out on social media, flyers, and these monthly newsletters to see what's coming up. When you come to an event, bring your Students First™ Passport with you to receive a stamp for attending. Some events may even be worth more than one stamp, so definitely check those out!
Step 4: Win Big
Throughout the year, we'll advertise times when stamps can be redeemed for rewards or prizes. In some cases, stamps could equal raffle tickets in a drawing for an awesome prize, or they could count toward a discount on services. Make sure to keep an eye out for the updated Students First™ Passport posters in the management office and clubhouse to find out what your stamps are worth!
That's it! Four easy steps to join and use our Students First™ Passport Program this year. We hope you have a great year, and if you have any questions or need anything, please don't hesitate to let us know. Happy traveling!
Community Events Calendar
School Supply Drive — Sept. 1 @ 10:00 a.m.
We'll be collecting school supplies for local schools in the front office — please stop by if you have any items to donate!
Pirate Day — Sept. 4 @ 7:00 p.m.
We'll be setting up a table in the clubhouse with pirate snacks and showing Pirates of the Caribbean. Don't miss out — invite your friends and enjoy a fun night in!
Waffle Wednesday — Sept. 9 from 9:00–11:00 a.m.
Join us in the clubhouse for some delicious waffles! We'll have all of the toppings you could want to start your day on the right foot.
National Milkshake Day — Sept. 11 @ 6:30 p.m.
Stop by the clubhouse where we'll be making delicious chocolate and vanilla milkshakes!
Family Movie Night — Sept. 18 @ 7:00 p.m.
In honor of Parents Weekend, come join us in the clubhouse for a night of Furious 7 with your families!
Parents Weekend Tailgate! — Sept. 19 from 11:30 a.m.–1:30 p.m.
Come join us in front of the office for some hot dogs to celebrate Parents Weekend! 
'90s Trivia Night! — Sept. 24 @ 7:00 p.m.
Come join us in the clubhouse for a TBT Trivia Night. We'll test your knowledge of the '90s, and the winner may walk away with more than just bragging rights! 
Game Night — Sept. 30 @ 7:00 p.m.
Join us in the clubhouse for a Smash Bros. tournament!