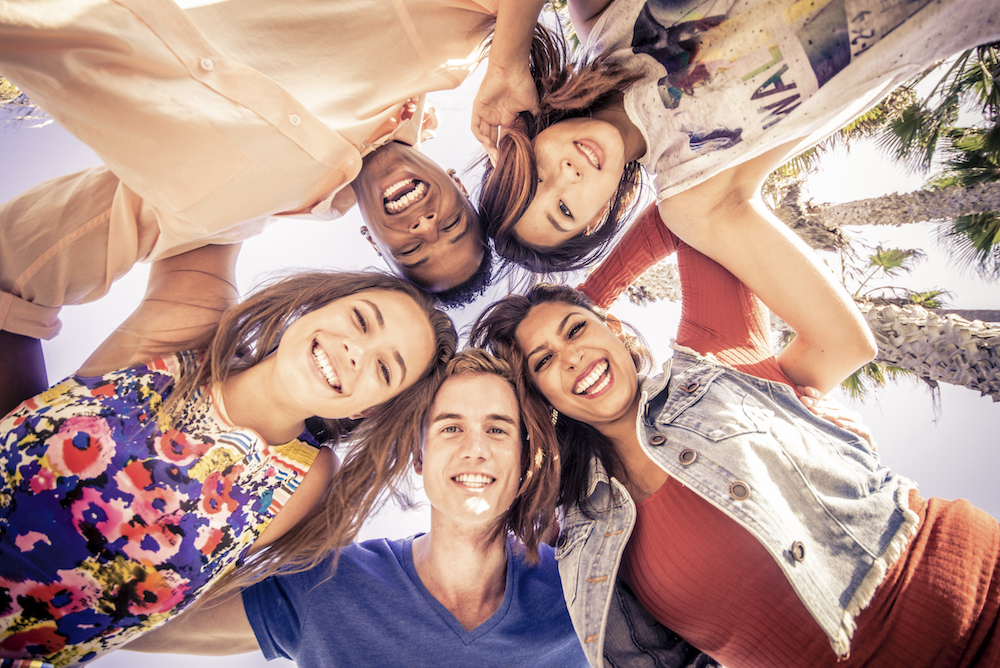 The Northgate staff would like to thank all of our new residents for actively participating in our events so far! October is here, and so are the festivities. This month, we will be having pumpkin-carving and door-decorating contests, so get creative! Everyone, make sure to stay safe on Halloween, and come on out to our Boo Bash the Friday before!
Special Highlight
Utility tips: Don't forget that every resident has a $40 utility cap, so depending on your floor plan, your whole apartment will have a $120 or $160 cap. Make sure to turn lights and fans off when you leave the house or room, keep the A/C at a reasonable temperature of 75 degrees, and make sure to change your dryer's lint catcher so it runs efficiently.
If you encounter any problems in your apartment, make sure to call or visit us in the office for work orders. Avoid putting these requests in online. In-person visits and calls to the office are the best way to ensure we understand the situation at hand. Our maintenance staff is here 7:00 a.m.–4:00 p.m. weekdays, so make sure you put the request in at a reasonable time to ensure it gets done as soon as possible.
There is a fire extinguisher underneath your sink in the case of an emergency. Make sure the extinguisher stays on the red square and is not misplaced for your personal safety. Routine checks are done on the status of these extinguishers, so please be responsible.
Reminders & Updates
Rent is due on the 1st of every month, and late fees begin on the 5th. On the 5th, it is $35, and goes up by $5 every day after that. If you have any questions regarding your rent or your account, please contact the office and we'll be happy to help you out.
We wanted to remind you that we do enforce towing from 8:00 p.m.–8:00 a.m. every day, so please be aware of where your guests park. We do have the visitor parking lot in the back of the property with 166 spots with 24/7 access, so that's a great alternative.
Have an after-hours lockout or maintenance emergency? Please call the office at (407) 366-7474. You will be connected to our live answering service that will connect you to the Community Assistant or maintenance staff on call that will help you out. *All after-hours lockouts are $25.*
Happy Fall!
We hope your academic year is off to a great start! Did you know research shows that those who are involved outside of the classroom are more successful in their academic pursuits?
If you haven't already done so, we encourage you to find opportunities to get involved on campus and in the local community. Your campus' student activities office is a great place to start to find out about clubs, organizations, and campus events. You can also connect with our team. Whether it's the chess club or intramural football, or volunteering at a local shelter, we would love to help you find ways to get involved and connected both at your Campus Advantage community and on campus.
Campus Advantage is also a national partner with Relay For Life, the largest worldwide fundraising initiative to support cancer research, survivors, and their families. If you would be interested in participating in your community's Relay For Life team, please let us know. So far, with the help of our residents, we've raised $200,000 for Relay For Life!
Whatever you choose, we encourage and challenge you to get involved, stay active, and give back! Please let us know what we can do to support your experience.
Community Events Calendar
From October 3–7, we are celebrating Resident Appreciation Week, so we hope you participate in our week of fun! We'll start off with Breakfast on the Go on Monday, October 3, so make sure you start your day off right. After that, we will have Yappy Hour for your furry friends; get your blood pumping with Fit N' Fun; Special Delivery, where your CA personally delivers a surprise gift; and end the week with Renewal Fest. Renewals start this month, so if you're interested in staying with us another year, make sure you lock in the best price possible!
Red Bull's The Fourth Phase Movie Night! — Sunday, Oct. 2 from 9:00–11:30 p.m.
We're having Red Bull come in and showcase their new movie, The Fourth Phase, in our movie theater. They will be supplying food and drinks!
Breakfast on the Go! — Monday, Oct. 3 from 10:30 a.m.–12:30 p.m.
Come to the front office to grab a packaged breakfast for the go!
Yappy Hour — Tuesday, Oct. 4 from 10:00 a.m.–5:30 p.m.
Bring your pet to the front office dressed up in a costume to submit them into our Cutest Pet Costume Competition. Each participant will be posted on Facebook, and the one with the most likes wins! If your pet doesn't have a costume, they can still come in for a special treat.
Fit N' Fun — Wednesday, Oct. 5 from 5:00–8:00 p.m.
Residents will come out to participate in exciting activities that will keep them active and get their blood pumping. Featuring a 70-foot-long inflatable obstacle course!
Special Delivery — Thursday, Oct. 6 from 10:00 a.m.–6:00 p.m.
Each CA will bring a special delivery of snacks/candy to the residents in their building.
Renewal Fest Pool Party — Thursday, Oct. 6 from 1:00 p.m.–4:00 p.m.
Residents will come out to the front pool for a festive Pool Party featuring a 30-foot-long inflatable slip n slide. Also, come by to get more information about renewing with the possibility of getting a cheaper price!
DIY Coffee Mug Decorating — Tuesday, Oct. 11 from 3:30–5:30 p.m.
Come to the clubhouse and decorate some coffee mugs to celebrate the start of fall and hopefully cooler weather!
Waffle Wednesday! — Wednesday, Oct. 12 from 9:00–11:00 a.m.
Come by the clubhouse and eat fresh waffles!
October Ping-Pong Tournament — Monday, Oct. 17 from 6:30–8:30 p.m.
Monthly ping-pong tournaments will be going on in the clubhouse with snacks and drinks for residents to munch on while waiting their turn to win the Golden Paddle!
UCF PD Safety Seminar and Raffle — Thursday, Oct. 20 from 6:30–8:00 p.m.
Come out to the clubhouse for safety and awareness information provided by UCF PD. We will provide food and refreshments and will be raffling off prizes for those who attend. Don't miss out on this great opportunity!
Waffle Wednesday! — Wednesday, Oct. 26 from 9:00–11:00 a.m.
Stop by the clubhouse and eat free waffles in the morning!
Boo Bash Pool Party — Friday, Oct. 28 from 1:00–4:00 p.m.
Join us at the front pool for a Halloween-themed pool party. We'll have snacks/sweet treats, delicious food, and announce the winners of the pumpkin-carving and door-decorating contests.
Tailgate Olympics — Saturday, Oct. 29 
We'll be playing some of your favorite tailgate games and getting a visit from Red Bull! Time will be determined based on the UCF game.