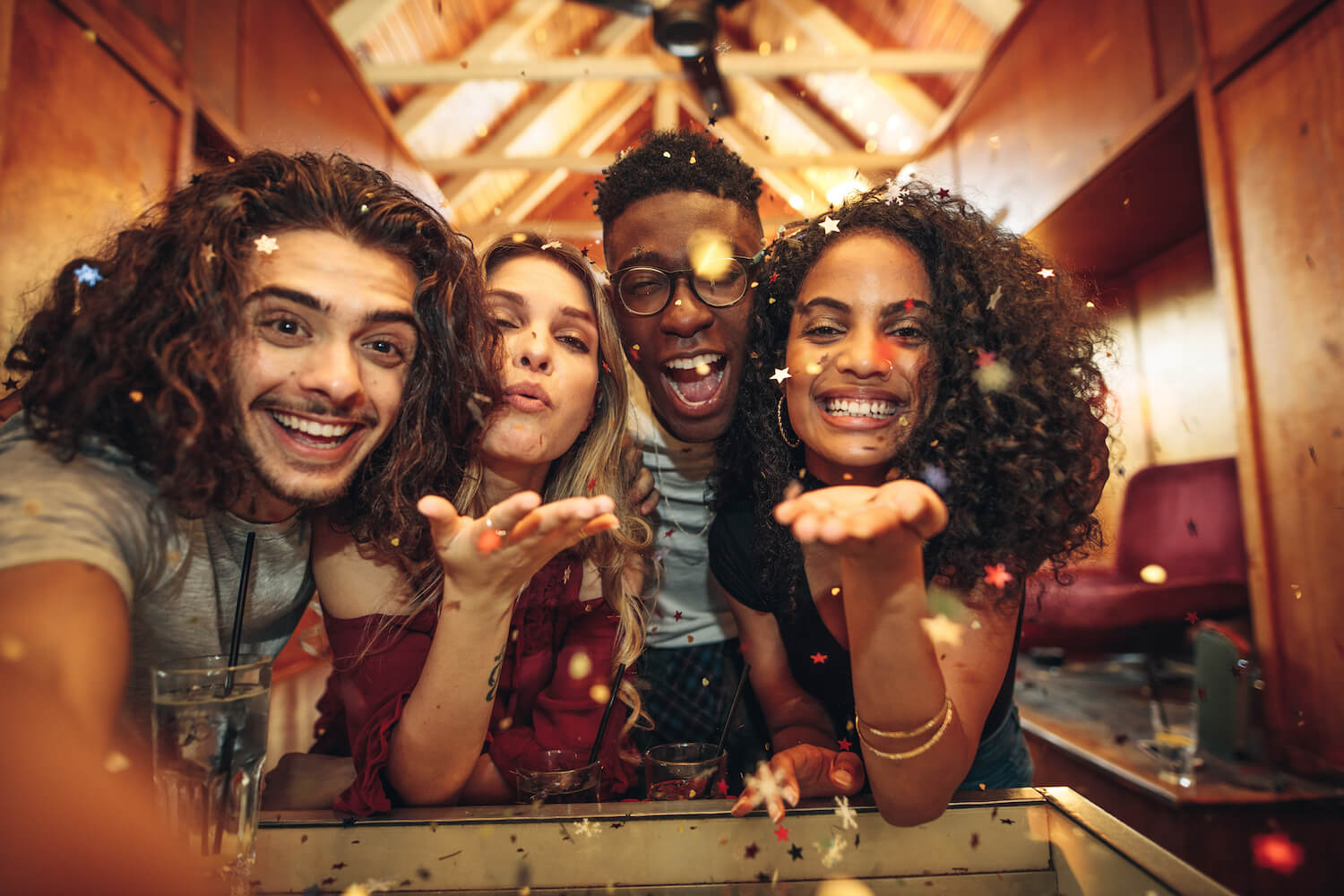 You're almost halfway through the semester, which means it's almost time for spring break. But before you leave, we have one amazing event coming up for you to enjoy: the 15th Annual St. Patrick's Day Volleyball Tourney! If you haven't yet signed up for a team, stop by the office and we'll help you out. If you'd rather just watch, we'll have free food, cool giveaways, and an awesome tank top designed by the NGL staff! We'll see you at the volleyball court on March 8!
From Your Northgate Staff
Special Highlight
It's getting warm outside, which means your AC will have to work a bit harder. Keep the temperature set between 74–78 degrees to limit any utility overages.
With spring break coming up, make sure that you take the trash out, turn off the lights, and lock your doors when you leave.
Please remember that pets that haven't been approved through the office are not allowed on the property! If you have any questions about possibly bringing a pet, please contact the office.
Come to the office if you have any issues, and we'll be happy to put in a work order for you.
Reminders & Updates
With spring starting on March 20, we wanted to offer you a few spring cleaning tips so you and your roommates can keep your apartment looking amazing.
Smelling smoke when you turn the stove on? Once your stove is cool, pull out the burners and drip pans and let them soak in the sink. Once they've soaked in hot, soapy water, scrub out any burnt-on food. Let everything dry fully before putting everything back on the stove top and using it again.
Closet getting too full? For all of the clutter on the floor and shelf, go through everything and if you haven't used it in over a year, consider donating it to Goodwill. For clothes, put all of your hangers backwards. Once you wear something, put the hanger the correct way. After about a month, anything that is still backwards, you should consider donating or putting away for next year if it's winter clothes.
Finally, if you need to vacuum your apartment but don't have a vacuum, drop by the office and we'll let you borrow ours. In fact, we have tons of cleaning supplies that we're happy to let you borrow, just make sure to bring your photo ID for us to keep until you bring back our stuff.
Soft Skills Make a Difference
A positive attitude and the ability to look someone in the eye while giving a firm handshake can truly set two very similar candidates apart in the job process. In this day and age of hiring and recruiting, we've been hearing a lot about soft skills, or people skills, when describing a candidate's interviewing and hiring process. These are the skills that basically allow you to get along and interact with others in a work and social environment. Your ability to evaluate and hone your people skills should be part of your job prep, just as you ensure your resume is clean and typo-free.
An employee should be able to communicate, listen, share ideas, and interact with people (sometimes difficult people) in a way that demonstrates professionalism at all times. During the interview process, while your resume is showing your credentials, you are inherently demonstrating your soft skills. It takes constructive thought to be the person you want to be in the workplace. It doesn't just happen by chance — it happens via thoughtful awareness, informed actions, and respectful engagements.
The skills of success, such as being adaptable, being positive, having a willingness to assist, and conveying a strong work ethic, are arguably more important than any degree or credential.
For more success tips and resources from Campus Advantage, visit CareerSuccessPortal.com.
Community Events Calendar
Midterm Supplies — March 3–9 — Stop by the office where we'll have an array of midterm supplies for you to pick up, such as Scantrons, testing books, pencils, and some snacks.
Gourmet Ramen Night — Monday, March 4 from 7–8 p.m. — Join us in the clubhouse and learn how to make gourmet ramen!
Waffle Wednesday — Wednesday, March 6 from 9–11 a.m. — Swing by the clubhouse for a homemade breakfast, complete with a full topping bar! Grab and go, or stick around to enjoy a sit-down meal.
DIY Coffee Mugs — Thursday, March 7 from 6–7 p.m. — Grab your roommates and come to the clubhouse to make a one-of-a-kind coffee mug to enjoy each morning!
Bracket Madness — March 8–18 — Come to the office the week before the tournament begins and submit a bracket. Whoever is closest to the true outcome will receive a $50 gift card!
15th Annual St. Patrick's Day Volleyball Tourney — Friday, March 8 from 1–4 p.m. — Get ready for our biggest event of the year! With free food, raffles, a sneak peek at our renovations, and the most exciting volleyball tournament of the year, we'll have something for every resident!
Board Game Night — Tuesday, March 19 from 7–8:30 p.m. — Take a break and play some games in the clubhouse with CA Carla!
Waffle Wednesday — Wednesday, March 20 from 9–11 a.m. — Early risers unite! Visit CA Grayce in the clubhouse on your way to class for a waffle or two to get your day started!
D&D Springtime Fun Time — Friday, March 22 from 6–9 p.m. — Join us in the clubhouse for our monthly D&D game. Throw some dice and kick back for an enjoyable night!
DIY Monthly Calendars — Friday, March 29 from 7–8 p.m. — Come out to the clubhouse for stickers, markers, and all the decorations you need to make a cute and functional calendar for the month of April.