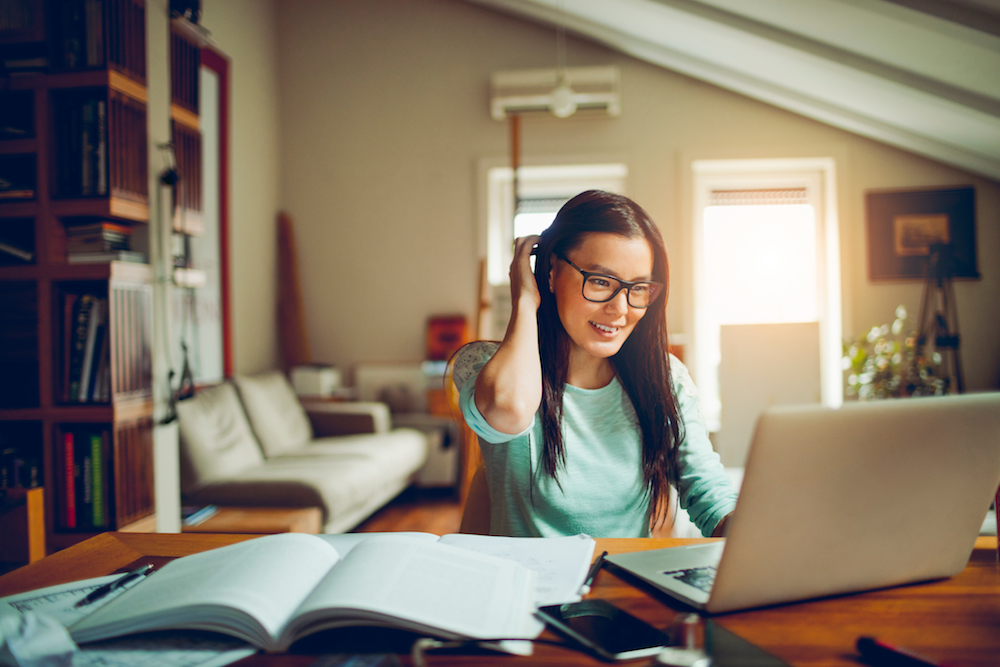 Happy St. Patrick's Day! We hope that you're as excited as we are for our events this month, from Bracket Madness, to the Guac-Off, DIY Sharpie Mugs, and — most exciting — our 14th Annual St. Patrick's Day Volleyball Tournament. And with spring break coming up, we hope that you have a fantastic vacation from school, whether you're spending it here or going out of town!
Special Highlight
Roof replacement is starting! All the roofs on the property are being replaced, so please be patient with us and our contractors. Stay tuned for any updates to the roofing schedule.
Remember to lock your front door and turn off all the lights while you're gone for spring break.
It's getting warm outside, which means you're A/C will have to work a bit harder. Keep the temperature set between 74 and 78 degrees to limit any utility overages.
The speed limit on the property is 5 mph. Be aware of pedestrians crossing as well as our contractors and their equipment.
Come to the office or give us a call if you have any issues, and we'll put in a work order for you.
Reminders & Updates
We want to give a special thank you to everyone who joined us for Breakfast for Dinner night and helped us fundraise for Relay For Life! We hope that everyone will join us for the Volleyball Tournament, whether it's to watch or to compete. We'll have free shirts, free food, and fun raffles for everyone to enjoy. If you haven't sign up your team yet, stop by the office or check our Facebook for a link to our sign-up form.
Soft Skills Make a Difference
A positive attitude and the ability to look someone in the eye while giving a firm handshake can truly set two very similar candidates apart in the job process. In this day and age of hiring and recruiting, we've been hearing a lot about soft skills, or people skills, when describing a candidate's interviewing and hiring process. These are the skills that basically allow you to get along and interact with others in a work and social environment. Your ability to evaluate and hone your people skills should be part of your job prep, just as you ensure your resume is clean and typo-free.
An employee should be able to communicate, listen, share ideas, and interact with people (sometimes difficult people) in a way that demonstrates professionalism at all times. During the interview process, while your resume is showing your credentials, you are inherently demonstrating your soft skills. It takes constructive thought to be the person you want to be in the workplace. It doesn't just happen by chance — it happens via thoughtful awareness, informed actions, and respectful engagements.
The skills of success, such as being adaptable, being positive, having a willingness to assist, and conveying a strong work ethic, are arguably more important than any degree or credential.
For more success tips and resources from Campus Advantage, visit CareerSuccessPortal.com.
Community Events 
Bracket Madness — March 1–10 — Come to the office to show your prediction prowess and compete to win a $50 gift card! The winner will be announced on April 3.
Northgate Lakes Dungeons & Dragons — Friday, March 2 from 5:30–8:30 p.m. — We continue our adventure in the land of Ravenloft. For new and experienced players!
National Oreo Cookie Day — Tuesday, March 6 from 10 a.m.–6 p.m. — Stop by the clubhouse where we'll be handing out Oreo cookies in respect to all the Oreos that have fought and fallen for our right to splurge.
Try Your Luck — Wednesday, March 7 from 10 a.m.–6 p.m. — Come into the office wearing a green shirt and we'll give you a scratch-off ticket and a reminder that our volleyball tournament is coming up.
14th Annual St. Patrick's Day Volleyball Tournament — Friday, March 9 from noon–4 p.m. — Get ready for our biggest event of the year! With free food, raffles, a sneak peek at our renovations, and the most exciting volleyball tournament of the year, we'll have something for every resident!
DIY Sharpie Mugs — Tuesday, March 13 from 7–8:30 p.m. — Come to the clubhouse to decorate your own coffee mugs with Sharpies!
Puppy Playdate — Monday, March 19 from 4–5 p.m. — Bring your firry guys to the dog park at the back of the property for a Puppy Playdate with our other pet-loving neighbors!
Disney Trivia Night — Thursday, March 22 from 7–8:30 p.m. — Come out to the clubhouse to test your Disney knowledge and compete for a gift card!
Guac-Off — Friday, March 23 from 3–4 p.m. — Make your best recipe of guacamole and bring it to the clubhouse where it will be tasted and judged to see who made the best one. The winner gets a $15 gift card to Publix.
Tater Day — Friday, March 30 from 6:30–8 p.m. — Join us at the front pool for French fries and tater tots!