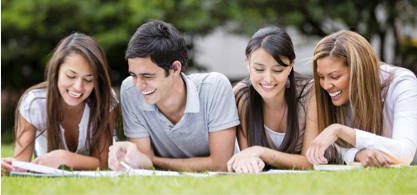 Hello, Northgate Lakes!
We hope your semester is going great so far. March is finally here, which means SPRING BREAK! If you're planning on going to some beautiful tropical place, we are jealous! If not, then here are a few things you and your friends could do to make your spring break entertaining right here in Orlando. Enjoy and be safe!
March 4: Epcot International Flower and Garden Festival
March 4: Orlando Magic vs. Phoenix Suns at Amway Center
March 7: Bike Week at the Orlando Harley-Davidson on 37th Street
March 7: Bands, Brew and BBQ at SeaWorld Orlando
Maintenance Tips
Locked out after hours or have a maintenance emergency? Please call the office at 407-366-7474. You'll be connected to our live answering service that will connect you to the Community Assistant or Maintenance staff member on call who will help you out. *All after-hour lockouts are $25.*
Reminders & Updates
We'd like to thank all our residents who renewed and came out to our renewal deadline party! If you didn't renew by the deadline, there's still time. Call or stop by the office to find out if your bed space is still available and for more information on renewal rates! You can also renew from home via your resident portal account.
Just a friendly reminder that your rent is due on the first of every month, and late fees begin on the fifth. On the fifth, the late fee is $35 and goes up by $5 every day after that. If you have any questions regarding your rent or your account, please contact the office, and we'll be happy to help you out!
Join Us: Give Hope and Fight Cancer!
Stay up all night. Hang out with your friends. Raise money. Make a difference. Laugh. Cry. Dance. Walk. Meet new friends. Give hope. Fight cancer. Join Relay For Life!
In 2015, there will be an estimated 1,658,370 new cancer cases diagnosed and 589,430 cancer deaths in the U.S. As a resident at a Campus Advantage community, you have an opportunity to make an impact by being involved in Relay For Life, a life-changing experience dedicated to supporting education, prevention, and support for those affected by cancer. More than 60% of Campus Advantage residents indicated they were interested in being involved with Relay For Life in 2015, and as a national corporate partner with the American Cancer Society, we are excited to give you this opportunity to become a part of this movement!
To date, Campus Advantage communities have raised more than $100,000 for Relay For Life. Please support this great cause by joining your property team and participating in fundraising events you'll see over the coming weeks and months. To make it even more fun, Campus Advantage is hosting a friendly competition between our communities around the country to see who can raise the most for Relay For Life by the end of August — the top property team will receive a reward!
If you have questions about how to join your property team or to help plan fundraising events, please contact the management team today. Help us give hope by being involved in Relay For Life this year!
Community Events Calendar
March Madness Bracket — March 1
Come by the office and fill out your March Madness bracket for a chance to win a $25 gift card!
National Peanut Butter Day — March 2 @ 10:00 a.m.
In honor of National Peanut Butter Day, stop by the office and grab some peanut butter and chocolate treats!
Waffle Wednesday — March 18 from 9:00–11:00 a.m.
Join us in the clubhouse for some delicious waffles made just the way you like!
Pinterest Night — March 18 @ 7:00 p.m.
Come out to the clubhouse to make some Mardi Gras–themed snacks and crafts!
11th Annual St. Patty's Volleyball Tournament — March 20 from noon-4:00 p.m.
Join us for our biggest event of the year! Sign your team up now in the office for the chance for each player on the winning team to win $25. If you're not playing, still come out and watch and enjoy some free food, prizes, T-shirts, music, and even dunk one of our staff members in the dunk tank!
NGL Movie Night — March 23 @ 7:00 p.m.
Join us in the movie theater to watch The Princess and the Frog, and enjoy some free food and drinks!
Puppy Playdate Day! — March 29 from 3:00–4:00 p.m.
Bring your pet out to the dog park to play with other pets!