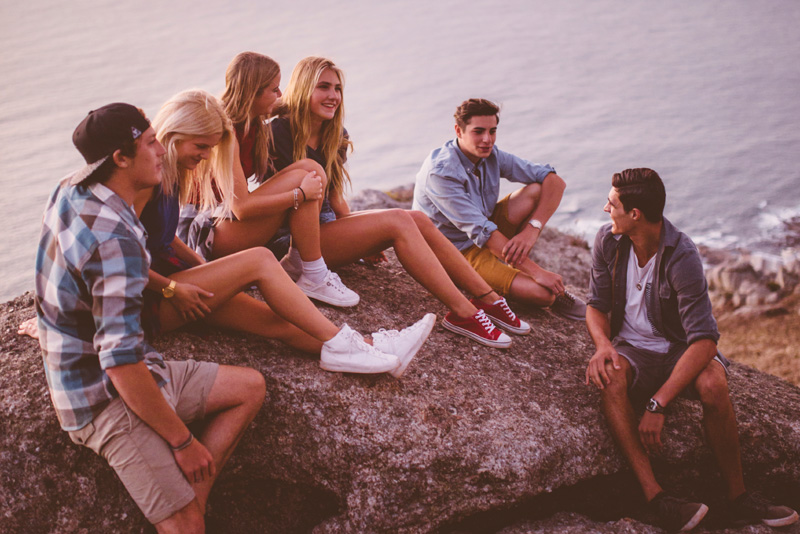 July is here, and it seems like summer is going by way too fast! If you've finished your summer classes and are heading home or going on vacation, be sure to stay safe. Fall is closely approaching, so make sure you have your classes in order, and that you're familiar with shuttle routes and driving times. If you're new to the area and have any questions about getting around or local places to eat, we're happy to help at the front office! Move-out is coming up, and you'll soon be receiving a guide with move-out tips and answers to any questions that may arise.
Special Highlight 
It may be summer, but it's still a Florida summer, which means tons of rain! Make sure you're keeping breezeways clear of debris and trash. With all the rain coming in, get a mat for outside or inside your front door so you aren't slipping, and it keeps the floors clean, as well!
Remember that there are no visiting animals allowed on the property! Any animal on site must be registered at the front office and approved by management.
Reminders & Updates 
If you had a deposit for the month of July, make sure to cancel your recurring payments now so you aren't charged twice! If you're unsure if the deposit has been applied, please call or come by the front office.
If you have visitors staying overnight, make sure they're parking in the visitor lot behind a yellow bumper. We're still towing every day after 8 p.m. If your guarantor is coming to visit, we do have temporary parking passes they can utilize so they don't have to park in the visitor lot.
Remember to set your A/C up to 80 degrees if no one is going to be in the apartment for several days. This will stop the A/C from running unnecessarily and deter the possibility of freezing over.
Have a Successful Summer with CA!
With summer in full swing, you might be finding yourself with some extra time on your hands. Summer can be an amazing time to have fun, enjoy trips and activities, attend baseball games, go to a farmers market, and much more. But summer can also be perfect for gearing up professionally! Check out some of the following tips on how you can give yourself the "Campus Advantage" above your peers this summer:
Visit your campus's career center. Since it's summer, they are often less busy and can give you individual support for updating your resume or prepping you for an upcoming interview.
Log in to your resident portal and take advantage of the numerous resources in the Campus Advantage Career Success Portal!
Even if you don't absolutely need a job this summer, consider finding a low-key part-time position that could provide you with some extra resume experience. Consider positions with transferable skills that would benefit your major.
Find a new volunteer opportunity or organization to join that fits a hobby of yours or helps others. Giving back looks great on your resume, makes a difference, and makes you feel good at the same time!
Hard to believe that shopping can help your professional game, but stores often have sales on business wear during the summer. Check out the racks to see if you can find a few classic interview-appropriate pieces for the fall.
Stop by the management office and let them know what kind of events they could host this summer/fall to help make you successful!
Share how you're going to boost your success this summer with other Campus Advantage residents by posting on social media with the hashtag #CASummerSuccess.
Community Events Calendar
Christmas in July — All Month — Residents can donate unused school materials and exchange them for raffle tickets in the office with a prize of $20 to Wahlburgers. The donated materials will go to schools in need of supplies in preparation for the upcoming academic year.
July Fourth Treats — Monday, July 3 from 10 a.m.–6 p.m. — Come and keep the Fourth of July celebration going with treats like chocolate-dipped strawberries, Rice Krispies, and firecracker popsicles! You can come to the office and pick them up!
Waffle Wednesday — Wednesday, July 5 from 9–11 a.m. — Join us for waffles in the clubhouse!
Fruit Bowl Bar — Friday, July 7 from 9–11 a.m. — Stop by the clubhouse for our fruit/granola/yogurt bar! Make your own fruit/yogurt bowl and enjoy a healthy breakfast.
Footloose Movie Night — Tuesday, July 11 from 6:30–9 p.m. — Come out to the clubhouse and enjoy some classic rock and dance as we watch the age-old classic, Footloose. You may even win a free copy of the movie!
Waffle Wednesday — Wednesday, July 12 from 9–11 a.m. — Join us in the clubhouse for Logan's final chapter of waffles on Wednesday.
DIY Slime — Thursday, July 13 from 6:30–8 p.m. — Come to the clubhouse to make some DIY slime!
NGL Flea Market — Saturday, July 15 from 9 a.m.–noon — We'll block off a section of the parking lot for people to come in and sell or swap any furniture or belongings they want to get rid of.
Cookie Sandwiches — Monday, July 17 from 6:30–8 p.m. — Stop by the clubhouse, where we're going to make all kinds of different cookie sandwiches with donated Insomnia cookies!
Move-Out Guide — Monday, July 24 from 10 a.m.–6 p.m. — We'll be updating and distributing the move-out guide to residents so they know how and what they need to do for move-out.