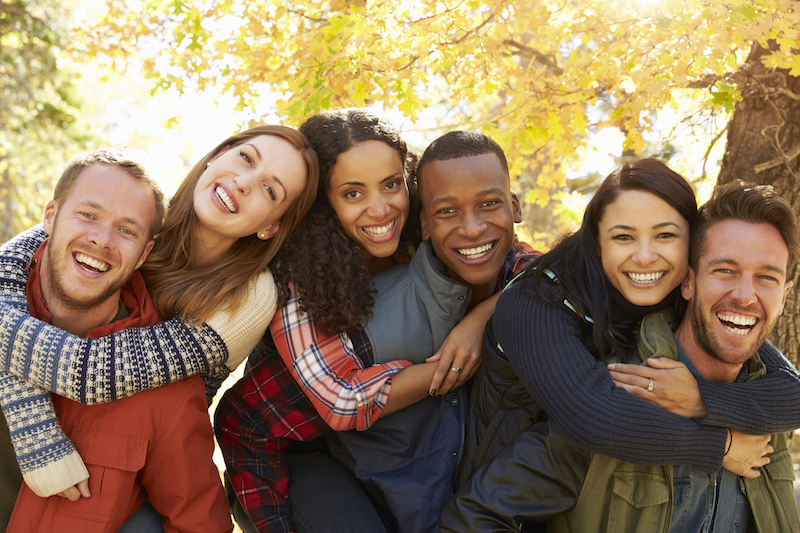 Don't stress — we're nearing the end of the year! We know exams are just around the corner, and weather will start to cool. If you need a quiet place to study, stop by our cyber cafe which has a printer and desktop computers. We also have coffee, tea, and hot chocolate available 24/7 as it gets colder these next couple of months (fingers crossed). We hope you enjoy yet another month of fun activities and social gatherings!
Special Highlight
Hot pots and pans should not be placed directly on your countertops. Use pot holders to protect the surface. Do not chop any food directly on your countertops as this could cause scratching. Clean your countertops with a soft detergent, such as Soft Scrub, to avoid wear and damage to the finish.
Windows should not be left open during rainy weather. The moisture will damage the windowsills and walls.
Use Command Strips instead of nails to hang items on walls/doors. They don't damage the surface and are easy to place/remove.
If you encounter any problems in your apartment, make sure to call or visit us in the office for work orders. Avoid putting these requests in online. In-person visits and calls to the office are the best way to ensure we understand the situation at hand. Keep in mind that our maintenance staff leaves at 4:00 p.m. on weekdays and is gone on weekends.
Reminders & Updates
Rent is due on the 1st of every month, and late fees begin on the 5th. On the 5th, it is $35, and goes up by $5 every day after that. If you have any questions regarding your rent or your account, please contact the office and we'll be happy to help you out.
Towing is enforced from 8:00 p.m.–8:00 a.m. every day, so please be aware of where your guests park. We do have the visitor parking lot in the back of the property with 166 spots with 24/7 access, so that's a great alternative.
Have an after-hours lockout or maintenance emergency? Please call the office at (407) 366-7474. You will be connected to our live answering service that will connect you to the Community Assistant or maintenance staff on call that will help you out. *All after-hours lockouts are $25.*
Your Northgate Lakes staff hopes that you had a great Halloween and sends you best wishes as we go into this holiday season. We have a lot of exciting events this month, such as Waffle Wednesday, Sandwich Day, and our NGL Bonfire! We're also having a No Shave November competition, so be sure to come to the office on November 1 to be entered. Be on the lookout for our Thanksgiving Recipes event where you can learn how to make a Thanksgiving dinner without spending a fortune. And finally, if you aren't able to make it home for Thanksgiving, come to our Letters Home event, where you can write letters to your friends and family that we'll mail out for you.
Google yourself. Your future may depend on it. 
Whether graduation is on the horizon, or you're looking for an internship or to take the next step in your career, it's important you are ready to shine, both online and off. The job and internship search is no longer just about your resume. Your entire online presence is part of your overall brand. According to CareerBuilder's annual social media recruitment survey, 52% of employers are going online to research candidates. 48% of hiring managers found information online that led them not to hire candidates, including inappropriate photos (46%), information about drinking or drug use (40%), defamatory posts (29%), and even bad-mouthing of a former company or fellow employee (34%).
Here are some tips to look your best when that potential employer hits the search button:
Research yourself. Log out of your social media accounts and do some searches for yourself on search engines and social media sites.
Create an attractive and comprehensive LinkedIn profile. LinkedIn has features that allow you to showcase your education, classwork, and projects. According to Forbes, over 97% of employers in a recent survey used LinkedIn for recruiting.
Get a professional-looking headshot for LinkedIn and other public-facing online profiles.
Utilize your campus career center!
As a resident of a Campus Advantage community, we want to help you achieve your full potential. Stay tuned for career success events and additional resources, and don't hesitate to reach out if we can be of support in any way!
Community Events Calendar
No Shave November — All Month
We'll be taking a picture of participating residents until Nov. 5 and then again at the end of the month. Each participant's picture will be put up for residents to come into the office and vote. The best transformation wins and will receive a gift card!
Thanksgiving Recipes — Tuesday, Nov. 1
Make sure you stop by and get a pamphlet full of easy recipes!
Sandwich Day — Thursday, Nov. 3 from 7:00–8:30 p.m.
Stop by the clubhouse for a sandwich bar where you can build your own sandwich!
Waffle Wednesday — Wednesday, Nov. 9 from 9:00–11:00 a.m.
We're making breakfast for everyone in the clubhouse!
Board Game Night — Wednesday, Nov. 9 from 6:30–8:30 p.m.
Enjoy an evening of board games in the clubhouse!
Chili Cook-Off — Friday, Nov. 11 from 3:00–5:00 p.m.
Residents can submit their homemade chili into the contest in the clubhouse in the hopes that they will be victorious. Other guests will try the different chili dishes and vote on their favorite one. The winner will receive a gift card!
November Ping-Pong Tournament — Monday, Nov. 14 from 6:30–8:30 p.m.
Residents, come down to the clubhouse and battle in a ping-pong tournament to see who the best player is on the property!
Thanksgiving Letters to Home — Thursday, Nov. 17 from 7:00–8:30 p.m.
Stop by the clubhouse and write letters of thanks to your family at home.
Fondue-sday — Tuesday, Nov. 22 from 6:30–8:00 p.m.
Come to the clubhouse for chocolate fondue and dippings!
Waffle Wednesday — Wednesday, Nov. 23 from 9:00–11:00 a.m.
We're making waffles in the clubhouse for everyone to get a great breakfast!
NGL Bonfire — Wednesday, Nov. 30 from 7:00–9:00 p.m.
Bring out your blankets, pajamas, and appetite for fun at the NGL Bonfire. Join us at the front pool, where you can roast marshmallows, sip on hot chocolate, and enjoy fondue — all while soaking up the warmth of the bonfire.