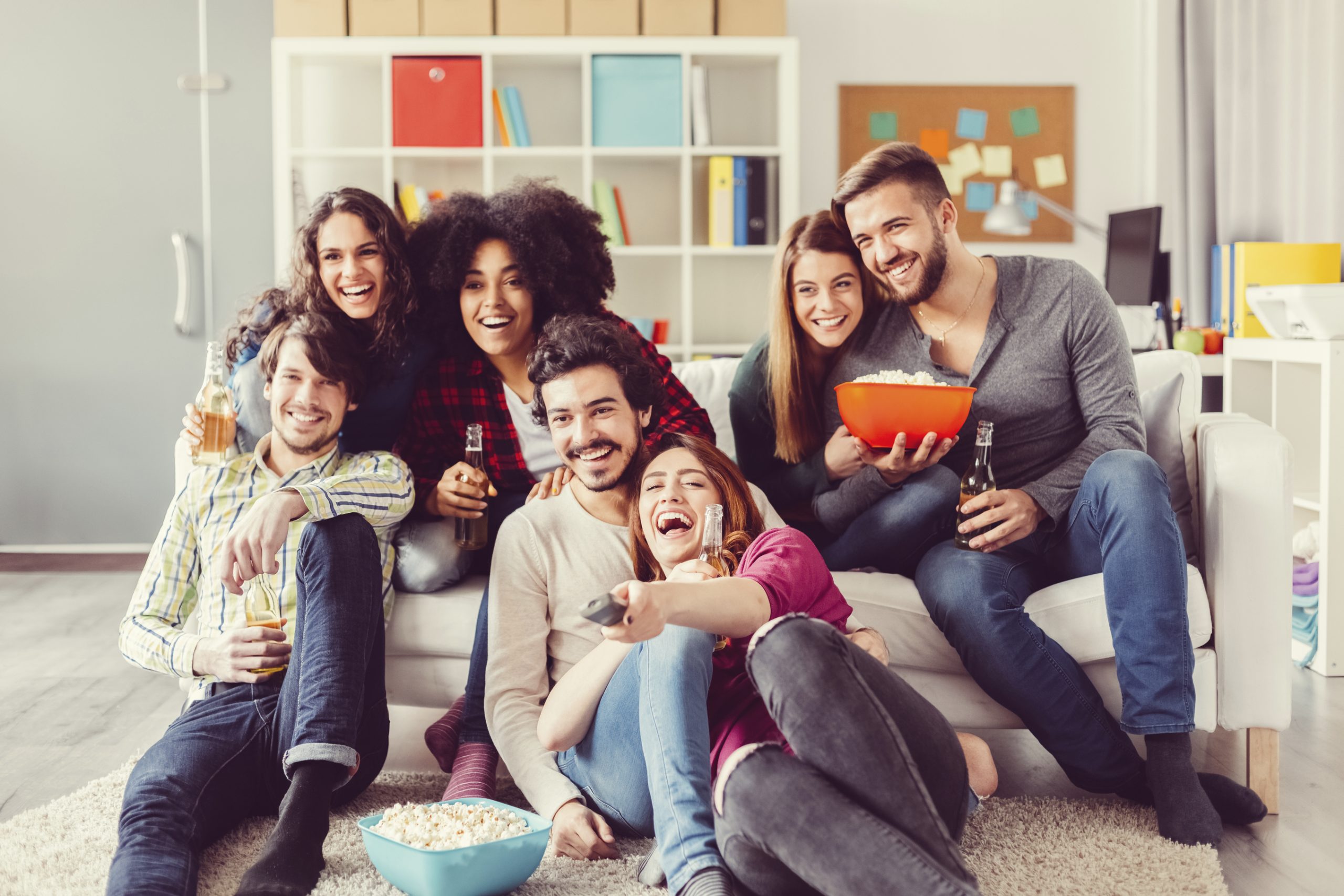 The Northgate Staff wants to thank all of our current residents for staying with us through this year, and we're sad to see you go! But on a happy note, all of our renewals and new residents will have a week filled with events to look forward to after August 20. These events range from pool parties to pet picnics and everything in between! We hope to see you come out and enjoy Move-In Fest just as much as we do.
Special Highlight
Make sure your common areas are new-roommate ready! If you're anticipating new roommates on August 20, you don't have to move all of your personal belongings out of the common areas, but make sure the spaces are trash-free and presentable! Ask yourself: Would you be happy moving into this apartment?
If you encounter any problems in your new apartment, make sure to call or visit us in the office for work orders! Avoid putting these requests in online. In-person visits and calls to the office are the best way to assure we understand the situation at hand.
If the light above your lock is blinking red every time you key in to your apartment, make sure to let the office know. This typically means the battery in your lock is running low, and we need to replace it before you and your roommates get locked out.
Upon move-in, make sure you fill out the Unit Condition Form given to you by the front office. This form is the best way to ensure you aren't responsible for any damages done to your apartment or its contents before your arrival. Additionally, if you have a problem with the state of your furniture, contact the office as soon as possible. It's always easier to handle a situation the sooner we know about it.
Reminders & Updates
Rent is due on the 1st of every month, and late fees begin on the 5th. On the 5th, it is $35, and goes up by $5 every day after that. If you have any questions regarding your rent or your account, please contact the office and we'll be happy to help you out.
We wanted to remind you that we do enforce towing from 8:00 p.m.–8:00 a.m. every day, so please be aware of where your guests park. We do have the visitor parking lot in the back of the property with 166 spots with 24/7 access, so that's a great alternative.
Move-in day for new residents will be August 20, so be prepared for a lot of traffic coming in and out of the complex around that time. During the first three weeks of August, vendors and employees of Northgate Lakes will be going in and out of the rooms to check on furniture and see if anything needs to be updated.
Have an after-hours lockout or maintenance emergency? Please call the office at (407) 366-7474. You'll be connected to our live answering service that will then connect you to the Community Assistant or maintenance team member on call that will help you out. *All after-hours lockouts are $25.*
Make this your best year yet!
Welcome to a brand-new year. We're thankful you have chosen to live at a Campus Advantage community. We are dedicated to giving you an experience that is hassle-free, a great value, and fun! Throughout the year, we'll be providing you with events, resources, and information to help you thrive.
With that goal in mind, we asked the Campus Advantage team for their tips! Here is what they had to say:
This is your journey to success! Make a difference, make friends, and make a life!
Meet your neighbors. Make friends. Create memories that will last a lifetime.
Don't hesitate to get involved. The only things you will regret are the things you didn't do.
Keep an open mind, and take care of one another. You are part of a community, not just a housing facility.
Set goals for this year. What do you want to experience and accomplish? Make it happen!
Get to know the staff! The entire team is here to help you succeed.
Tell us how we can serve you better! Whether it's an idea for an event or a concern about the community, we want to hear from you!
Find balance between academics and a life outside of the classroom.
If you have roommates, set mutual expectations now to avoid future conflicts.
Join in the fun! We'll have community events for you to enjoy all year, and let us know what else you want to see.
We are passionate about your success, not only in your living experience, but in all areas. Thank you for being a part of this community. We look forward to making this your best year yet!
Community Events Calendar
School Supplies — Monday, August 22 from 10:00 a.m.–6:00 p.m.
Stop by the main office and grab school supplies to get your semester started off right.
NGL Meet and Greet Luau — Monday, August 22 from 6:00–9:00 p.m.
Join us for a luau in the clubhouse/front pool with contests, prizes, food, and a photo booth! It's also going to be where all the staff answers questions from residents as you settle in!
Bingo Night! — Tuesday, August 23 from 7:30–9:00 p.m.
Come out to the clubhouse and win some prizes!
DIY Tie-Dye — Wednesday, August 24 from 7:30–9:00 p.m.
Bring your pillowcases, sheets, socks, shirts, etc. to the clubhouse to be tie-dyed! We'll have a few extra shirts for people who forget to bring their own stuff.
Scavenger Hunt — Thursday, August 25 from 3:00–5:30 p.m.
Meet at the clubhouse for the details and to receive your packet of clues. Teams will be created based on which building the residents live in. You will have an hour and a half to complete the scavenger hunt before meeting back at the clubhouse at 5:00 p.m. so we can tally points. While we're counting points, you can eat, drink, and socialize. The top three teams will be announced, but only the number one team will win a prize.
Move-In Fest Pool Party! — Friday, August 26 from noon–4:00 p.m.
We're going to be throwing a music festival-themed party at the front pool to get the year started!
Pet Picnic — Saturday, August 27 from noon–3:00 p.m.
Join us at our dog park where we'll have food for both pets and owners!
Move-In Mario Kart Tournament — Monday, August 29 from 7:00–9:00 p.m.
We're hosting a Wii U Mario Kart tournament for the complex to get new residents involved. Come prepared to battle in the clubhouse!
Welcome Back Ping-Pong Tournament! — Tuesday, August 30 from 7:30–9:30 p.m.
We're going to be hosting our first ping-pong tournament of the leasing year in the clubhouse, and we want to see all the new residents give it a shot!