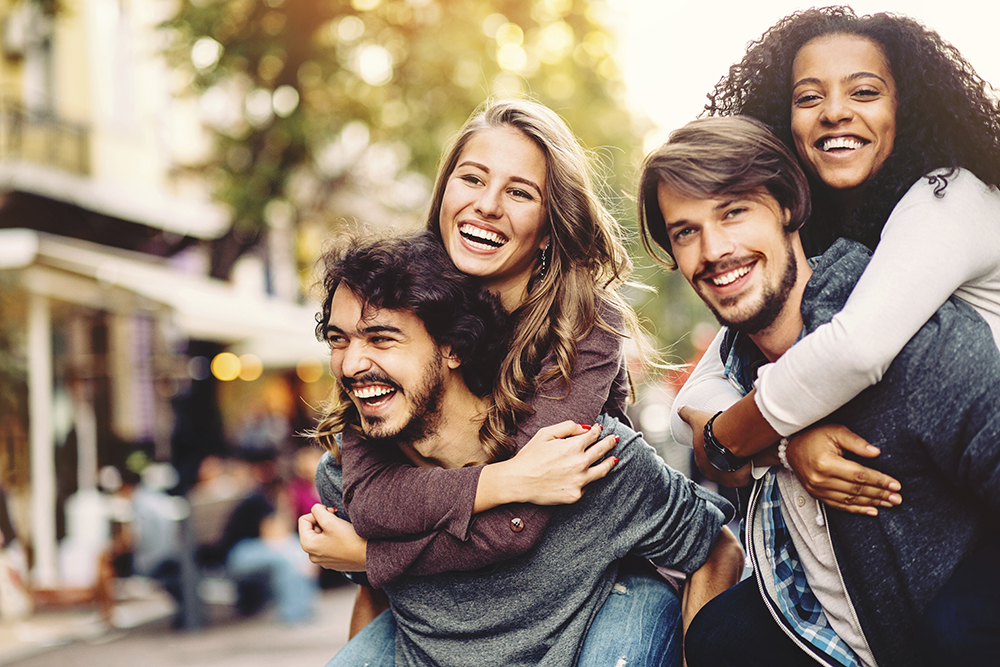 Hey Northgate Family!
We hope that the first couple of months of school are going great! We want to remind you that our cyber cafe is open for anybody looking for a quiet place to study — it also includes a coffee machine that offers tea, coffee, and hot chocolate. The last two football games for UCF are coming up, so make sure to watch them go up against Tulsa on November 7 and play here against our rival, USF, on November 26. Go Knights! If you're in the mood for a movie night with some friends, you're welcome to rent out our movie theater for the night, and rent two movies here in the office (I hear Fight Club is a pretty good movie). Also, don't forget to renew your lease for fall 2016!
Maintenance Tips
A/C tips:
Close your doors and windows when the A/C is on.
Make saving automatic — set your thermostat fan switch to "auto" to save energy. Leaving it in the "on" position keeps air running constantly.
Block the sun from overheating your home. When inside, use shades, blinds, and drapes.
Open interior doors so that cool air flows freely throughout your home.
Use ceiling fans to cool off for less. Ceiling fans use no more electricity than a standard light bulb. Just be sure to turn fans off when you leave — they only cool people, not rooms.
Raise the temperature on your thermostat by a few degrees when you're not home to save on your cooling costs.
Reminders & Updates
Rent is due on the 1st of every month, and late fees begin on the 5th. On the 5th, it is $35, and goes up by $5 every day after that. If you have any questions regarding your rent or your account, please contact the office, and we'll be happy to help you out.
Make sure all visitors park in the visitors' parking lot, or they will be towed.
Don't forget that renewal season is here. Make sure to renew soon to get our lowest prices!
Have a lockout after hours or a maintenance emergency? Please call the office at (407) 366-7474. You'll be connected to our live answering service that will connect you to the Community Assistant or maintenance team member on call that will help you out. *All after-hours lockouts are $25.*
Google yourself. Your future may depend on it.
Whether graduation is on the horizon, or you're looking for an internship or to take the next step in your career, it's important you are ready to shine, both online and off. The job and internship search is no longer just about your resume. Your entire online presence is part of your overall brand. According to CareerBuilder's annual social media recruitment survey, 52% of employers are going online to research candidates. 48% of hiring managers found information online that led them not to hire candidates, including inappropriate photos (46%), information about drinking or drug use (40%), defamatory posts (29%), and even bad-mouthing of a former company or fellow employee (34%).
Here are some tips to look your best when that potential employer hits the search button:
Research yourself. Log out of your social media accounts and do some searches for yourself on search engines and social media sites.
Create an attractive and comprehensive LinkedIn profile. LinkedIn has features that allow you to showcase your education, classwork, and projects. According to Forbes, over 97% of employers in a recent survey used LinkedIn for recruiting.
Get a professional-looking headshot for LinkedIn and other public-facing online profiles.
Utilize your campus career center!
As a resident of a Campus Advantage community, we want to help you achieve your full potential. Stay tuned for career success events and additional resources, and don't hesitate to reach out if we can be of support in any way!
Community Events Calendar
 Thanksgiving Dinner Pamphlet
Keep an eye out for our pamphlet with ideas for Thanksgiving dinner.
Waffle Wednesday — November 4 and 18 from 9:00–11:00 a.m.
Join us in the clubhouse for a breakfast treat! We'll be serving up waffles to help you get your day started on the right foot.
Bingo Night — November 5 from 6:30–7:30 p.m.
We'll be playing bingo in the clubhouse with some great prizes to give away. Don't miss out!
Bonfire Night — November 6 from 7:00–9:00 p.m.
Head out to the front pool deck where we'll be having a bonfire with a s'mores and hot chocolate bar for everyone to enjoy!
Pitch Perfect 2 Movie Night — November 10 from 7:00–9:00 p.m.
We're going to be watching Pitch Perfect 2 while enjoying some popcorn and candy!
Pinterest Dream Catcher Night — November 11 from 6:30–8:30 p.m.
Make your own dream catcher! We'll have all of the supplies — just come prepared to get creative!
Chili Cook-Off — November 13 from 3:00–5:00 p.m.
It's our annual Chili Cook-Off! Residents, sign up to enter your homemade chili in our cook-off, and everyone is invited to come out, taste, and vote for their favorite. The winner will receive a $25 gift card!
Ping-Pong Tournament! — November 16 from 6:30–9:00 p.m.
This one-on-one bracket tournament may get intense with pings and pongs! Can you win the top prize of the Golden Paddle?
Thanksgiving Treats — November 18 from 6:30–7:30 p.m.
Come down to the clubhouse for a delicious turkey cookie decorated by you so you know it's just the way you like it!
Cornhole Tournament — November 30 from 5:00–6:00 p.m.
Join us out at the front pool for a competitive night of cornhole competition. Do you have what it takes?