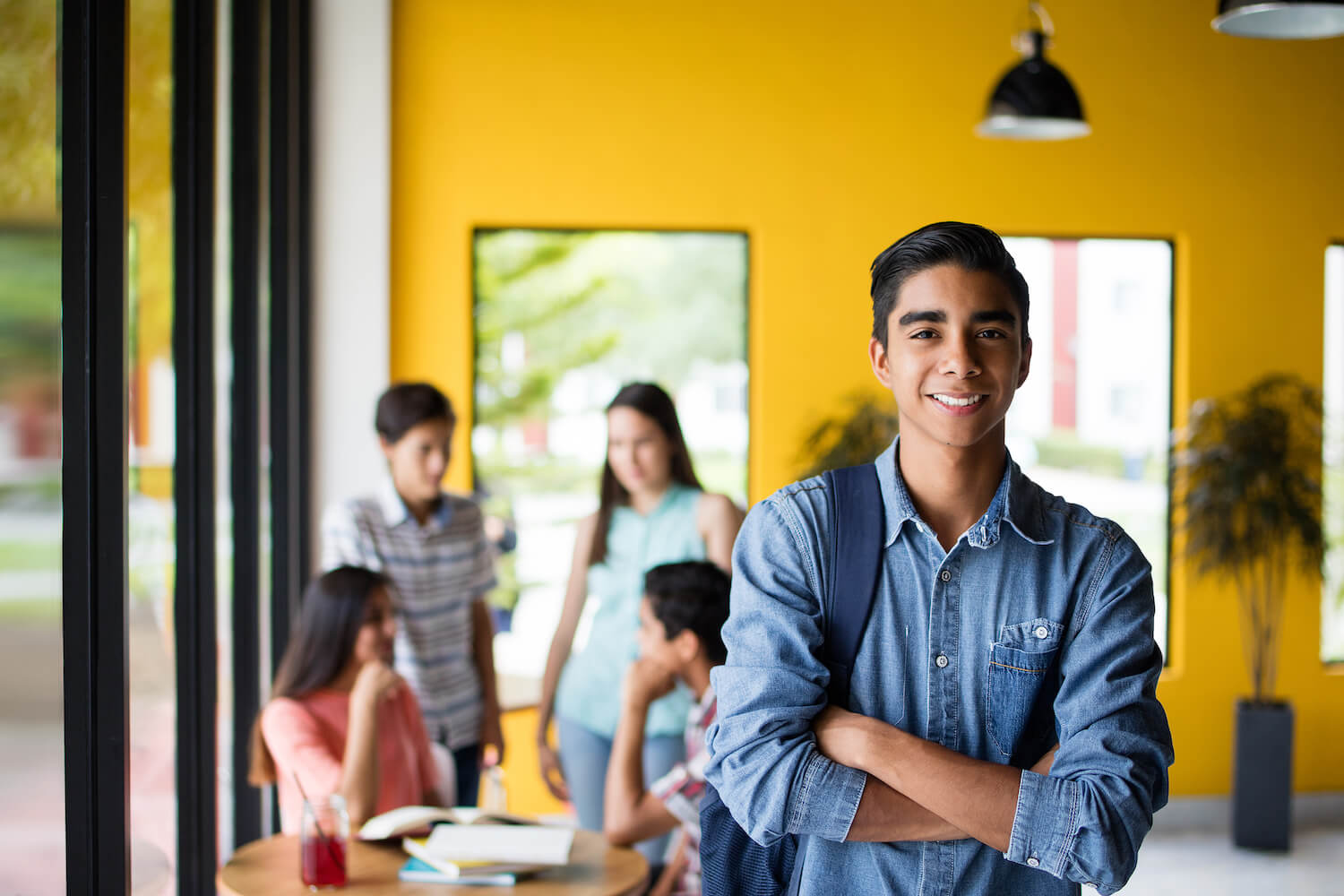 We hope you had a fantastic holiday break and are well rested for the beginning of the spring semester. We have a ton of great events coming up this month, from Super Waffle Wednesday to a Mario Kart tournament and a vegan snack bar! Last but not least, we're going to be having our Winter Wind-down, where you have the chance to win some amazing raffle prizes, including an annual pass for you and a friend to either Disney or Universal. This is one party you won't want to miss!
— From Your Northgate Staff
Special Highlight
It's starting to get a bit chilly. If you turn on your heater, don't be alarmed if it smells like smoke for a few minutes as the dust burns off the unit. If it persists longer that 5–10 minutes, please call the office.
As you are heating up leftovers or hot chocolate, make sure that you only use microwave-approved containers and nothing that has metal.
Please remember that pets that haven't been approved through the office are not allowed on the property! If you have any questions about possibly bringing a pet, please contact the office.
Come to the office if you have any issues, and we'll be happy to put in a work order for you.
Reminders & Updates
With the holiday season now over, it's time to get back to the grind! This month, we want to remind you of some great opportunities that we offer here at Northgate that you can take advantage of.
Looking to improve your credit score? We're offering a deal to all of our residents to sign up for RentTrack for only $6.95/month. RentTrack reports your on-time payments to the credit bureaus to increase your credit score, which can bump your score by up to 51 points (and sometimes more)!
Getting ready to apply for jobs? The Campus Advantage Career Success Portal offers tools to help you get your resume and cover letter ready as well as thousands of different positions from different employers for you to apply to. Visit the portal at www.careersuccessportal.com and log in with your resident portal information.
Resolve to Make 2019 Amazing
Welcome to the start of a new year! Your satisfaction and success in 2019 tops our list of goals. What are yours? Here are a few tips to help you move from survive to THRIVE in 2019:
Get connected! Here in the community, don't miss out on the opportunity to meet your neighbors, make new friends, and have fun at our events. If there's an experience we can create for you, please let one of our team members know. Outside of your living environment, take advantage of the many ways you can get involved on campus and in the surrounding area. Please reach out to our team for suggestions of places to go and things to do. We'll hook you up!
Define success. What is your next big goal? Is it graduation? Finding that perfect internship or job? Achieving a certain GPA? Take time as 2019 ramps up to envision where you see yourself in the next 12 months. Write down your picture of success and refer to it often! Ask yourself this key question regularly: Is what I am doing today getting me closer to my goal?
Use your resources. Don't try to do this alone! Use the resources you have available to help you achieve greatness in 2019. Our team is here for you, whether you have a question about your residential experience or something completely unrelated. If we don't know the answer, we'll find someone who can help. When it comes to your career and financial success, be sure to take advantage of our resident-specific resources, including:

Career Success Portal: Build your resume, practice interviewing, get access to millions of job listings, and much more! Utilize this EXCLUSIVE resource for our residents.
RentTrack: Have your rent payments reported to all three credit bureaus, and get monitoring and credit protection. Residents have seen their credit scores jump an average of 46 points with just a few months of reporting!
Because you've chosen to live at a Campus Advantage community, you have a team behind you, dedicated to helping you have the best experience possible. We're here for you and can't wait to see you succeed in 2019 and beyond!
P.S. Be sure to connect with us on our social media accounts so you can stay in the loop!
Community Events
Back-to-School Snack Bar — Tuesday, January 8 from 10 a.m.–noon — Swing by the bus stop by the office and grab a snack on your way to class.
Super Waffle Wednesday — Wednesday, January 9 from 9–11 a.m. — Kick off the semester the right way! Grab a full breakfast lovingly made by the office staff in the clubhouse — complete with waffles, eggs, sausage, and all the toppings you could ever want!
Bob Ross Paint Night — Thursday, January 10 from 7–8:30 p.m. — Join us in the clubhouse as we follow along with Bob Ross to paint happy little trees!
National Dress Your Pet Up Day — Monday, January 14 from 10 a.m.–6 p.m. — Bring your pet to the office or take a photo of your pet and email it to us to be featured on our Instagram and Facebook pages. You'll be entered into a raffle to win a $50 Publix gift card.
Mario Kart Night — Wednesday, January 16 from 6:30–8 p.m. — Come down to the clubhouse to enjoy a relaxing/intense game of Mario Kart.
New Year's D&D — Friday, January 18 from 6–9 p.m. — Welcome back to a new year and new school semester! Join us in the clubhouse to shake off the cold by rolling dice and traversing through a magical world with your fellow residents!
Waffle Wednesday — Wednesday, January 23 from 9–11 a.m. — If you weren't able to stop by for the previous Super Waffle Wednesday, please join us this morning in the clubhouse for the waffles you've come to know and love!
National Pie Day — Wednesday, January 23 from noon–2 p.m. — We'll have an array of pies set up in the clubhouse for you to choose from.
Vegan Snack Bar — Wednesday, January 30 from 7–8 p.m. — Come out to the clubhouse for some yummy plant-based snacks.
Annual Winter Winddown — Thursday, January 24 from 7–9 p.m. — Join us at the front pool for one of the biggest parties of the year! There will be free food, fun activities, and HUGE raffle prizes that you can win! And don't forget that this is the LAST day to renew and be guaranteed your current spot!