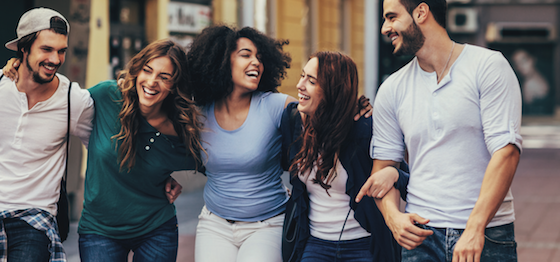 2017 is finally here, and with it comes new goals, new opportunities, and new adventures! If your New Year's resolution is to get healthy, the fitness center is always open and ready for you. If you want to get serious about your studies this year, the cyber cafe is the perfect place to focus on homework in peace — and grab a free cup of coffee. No matter your resolutions, we'll be here to support you every step of the way!
Special Highlight 
Fire Hazard Tips:
• Do not have any grills on your balcony.
• Do not smoke in your apartment, and please throw away any cigarette butts — don't leave them on your balcony.
• Do not leave your trash in the breezeway, or you will be fined.
Smoke Detector Tips:
• If the smoke detector goes off when cooking, wave a towel around it rather than removing it from the ceiling.
• If your smoke detector beeps every minute or so, put in a service request so we can change the batteries.
• NEVER remove the smoke detector from the ceiling, or you will be fined.
Reminders & Updates
Rent is due on the 1st of every month, and late fees begin on the 5th. On the 5th, it is $35, and goes up by $5 every day after that. If you have any questions regarding your rent or your account, please contact the office and we'll be happy to help you out.
We want to remind you that we do enforce towing from 8:00 p.m.–8:00 a.m. every night, so please be aware of where your guests park. We do have the visitor parking lot in the back of the property with 166 spots and 24/7 access. Make sure all guests are parked in front of a yellow parking curb or else they WILL be towed.
Have an after-hours lockout or maintenance emergency? Please call the office at (407) 366-7474. You'll be connected to our live answering service that will then connect you to the Community Assistant or maintenance staff on call that will help you out. *All after-hours lockouts are $25.*
Now that we're back for the spring semester, check out all of our events going on this month. One of our main events will be the Winter Wind-Down on January 31, which will celebrate all our residents that have renewed with us and gives others one last chance to renew and guarantee they stay in their same bed space. There will be raffles and chances to win gift cards, so don't miss out!
Turning Resolutions into Reality
Did you know that only 8% of people are successful in keeping their New Year's resolutions? While that may sound discouraging, there are some very practical ways to beat the odds and see success this year! Whether you make New Year's resolutions or are one of the 38% of Americans who absolutely never makes them, anyone will benefit from a commitment to continuous improvement. Here are some tips for a successful 2017 — and beyond:
Define your "why": Whether your goal is to improve your GPA or get in better shape, create a "why" statement for any goal you have. Achieving goals can be challenging, so make sure you stay motivated by keeping the purpose in mind!
Write it down: According to numerous studies, the simple act of writing down your goals increases your likelihood of success significantly. When you write down your goals, make them specific and measurable, and put your goals somewhere you will see them.
Tell a friend: Another factor shown to increase your likelihood of success is telling a friend about your goals. You increase success even more when you share progress reports with them.
Take action: Always ask the simple and powerful question, "Is what I am doing getting me closer to where I want to be?" If the answer is yes, keep going! If no, try to make progress by taking even a small step in the right direction.
Enjoy the journey: Remember that much of the benefit of intentional improvement comes in the process, so take time to reflect, assess, and enjoy the journey!
As a resident at a Campus Advantage community, we are committed to much more than providing you a great place to live. Our mission is also to help create rewarding living, learning, and career experiences. Whether it's referring you to a campus resource or just talking through your goals with someone on our team, please let us know how we can help you make this the best year yet!
Community Events Calendar
Syllabus Week School Supplies — January 9–13 — Stop by the front office before class to grab those much-needed school supplies for the start of a new semester.
January Ping-Pong Tournament — Tuesday, January 10 from 7:30–9:30 p.m. — Celebrate the new year with some pizza and ping-pong in the clubhouse! The winner gets a gift card of their choice.
Super Waffle Wednesday — Wednesday, January 11 from 9:00–11:00 a.m. — Come down to the clubhouse for Waffle Wednesday Extreme! We'll have eggs, sausage, bacon, and, of course, waffles!
Spaghetti Dinner — Wednesday, January 18 from 7:00–9:00 p.m. — Enjoy a buffet-style spaghetti dinner in the clubhouse, courtesy of the NGL Staff.
DIY Desk Calendars — Thursday, January 19 from 5:30–7:00 p.m. — Make 2017 the year you stay organized. Come by the clubhouse to create your very own 2017 calendar!
Puppy Play Date — Sunday, January 22 from 1:00–3:00 p.m. — Bring your pet down to the dog park for an afternoon of puppy play!
Waffle Wednesday — Wednesday, January 25 from 9:00–11:00 a.m. — Stop by the clubhouse for another one of our awesome Waffle Wednesdays.
Tarzan Movie Night — Friday, January 27 from 7:00–10:00 p.m. — Come down to the movie theater to enjoy the live-action Tarzan movie and chow down on some fresh popcorn.
Winter Wind-Down Nighttime Pool Party — Tuesday, January 31 from 6:30–8:30 p.m. — Enjoy music, food, refreshments, and games while getting to meet your neighbors and experience a nighttime pool party! This will also be the last chance to renew your lease and guarantee your same apartment.