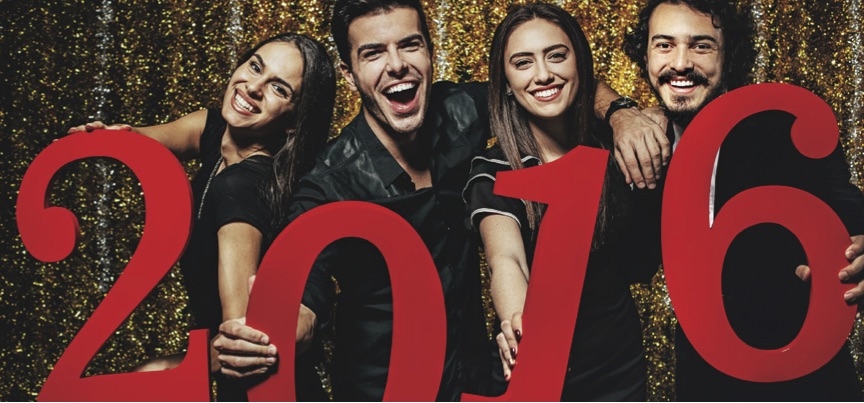 We hope that everyone had a great break from school! Make sure to check out our calendar that is filled with lots of fun events this month. We also wanted to remind you to take advantage of the renewal prices that are still going on, and don't forget that January 31 is the last day to hold your bed space. We want to spend another year together, so make sure you renew today! In the meantime, we look forward to spending another great semester together and celebrating in May!
Maintenance Tips
Have you not run your heater in a while? As we get into the bulk of winter, make sure you're ready by running your heater ahead of time. Try to take advantage of a warm night by running your heater with the windows open so the dust can burn off without becoming overwhelming for you and your roommates. Let us know if you have any questions on how to switch over from AC to heat.
Reminders & Updates
Rent is due on the 1st of every month, and late fees begin on the 5th. On the 5th, it is $35, and goes up by $5 every day after that. If you have any questions regarding your rent or your account, please contact the office, and we'll be happy to help you out.
Make sure that all visitors park in the visitors' parking lot, or they will be towed.
Don't forget that RENEWAL season is here — make sure to renew soon to get our best prices!
Have a lockout after hours or a maintenance emergency? Please call the office at (407) 366-7474. You'll be connected to our live answering service that will then connect you to the Community Assistant or maintenance technician on call that will help you out. *All after-hours lockouts are $25.*
Turning Resolutions into Reality
Did you know that only 8% of people are successful in keeping their New Year's resolutions? While that may sound discouraging, there are some very practical ways to beat the odds and see success this year! Whether you make New Year's resolutions or are one of the 38% of Americans who absolutely never makes them, anyone will benefit from a commitment to continuous improvement. Here are some tips for a successful 2016 — and beyond:
Define your "why": Whether your goal is to improve your GPA or get in better shape, create a "why" statement for any goal you have. Achieving goals can be challenging, so make sure you stay motivated by keeping the purpose in mind!
Write it down: According to numerous studies, the simple act of writing down your goals increases your likelihood of success significantly. When you write down your goals, make them specific and measurable, and put your goals somewhere you will see them.
Tell a friend: Another factor shown to increase your likelihood of success is telling a friend about your goals. You increase success even more when you share progress reports with them.
Take action: Always ask the simple and powerful question, "Is what I am doing getting me closer to where I want to be?" If the answer is yes, keep going! If no, try to make progress by taking even a small step in the right direction.
Enjoy the journey: Remember that much of the benefit of intentional improvement comes in the process, so take time to reflect, assess, and enjoy the journey!
As a resident at a Campus Advantage community, we are committed to much more than providing you a great place to live. Our mission is also to help create rewarding living, learning, and career experiences. Whether it's referring you to a campus resource or just talking through your goals with someone on our team, please let us know how we can help you make this the best year yet!
Community Events Calendar 
Breakfast on the Go! — Monday, January 11 from 10:00 a.m.–6:00 p.m.
Grab some school supplies and snacks in the front office for your first day of class!
Super Waffle Wednesday! — Wednesday, January 13 from 9:00–11:00 a.m.
We're going to be hosting another Super Waffle Wednesday in the clubhouse, where we'll have eggs, bacon, sausages, and, of course, waffles!
Movie Night! — Thursday, January 14 from 7:00–9:00 p.m.
We'll be showing a movie in the movie theater and will provide food and sodas — don't miss out on a relaxing night with your neighbors!
DIY Bath Bombs — Friday, January 15 from 7:00–8:00 p.m.
Come by the clubhouse to make bath bombs, and enjoy a relaxing bubble bath afterward in the comfort of your own home!
Jeopardy Night — Wednesday, January 20 from 7:00–8:30 p.m.
Join us in the clubhouse for a Jeopardy-style trivia night, and earn bragging rights around the community!
DIY String Wall Art — Thursday, January 21 from 7:00–8:30 p.m.
Stop by the clubhouse, where we'll be providing residents with wooden boards and nails for you to create your own string art. Using the nails, you can create any shape you desire, then trace some fun and colorful yarn around the nails to reveal the design.
Jackbox Trivia Night! — Tuesday, January 26 from 7:00–9:00 p.m.
Don't miss out — we're going to be playing the Jackbox trivia games in the clubhouse theater!
Waffle Wednesday — Wednesday, January 27 from 9:00–11 a.m.
Haven't had a delicious breakfast in a while? Join us in the clubhouse for tasty waffles before you head to class!
Winter Wind Down! — Friday, January 29 from 6:00–8:00 p.m.
This nighttime event at the front pool will kick off the new year in style with food and entertainment, plus plenty of fun. Make sure you're following us on social media for updates and more information.