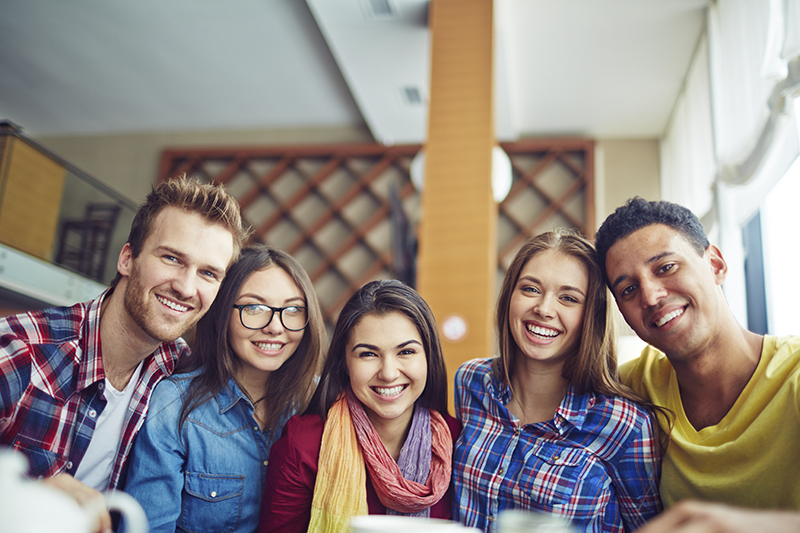 Finals are over, and here comes summertime! Here at Northgate Lakes, we have a month full of events to keep our community happy and united. Bring out your sombreros and join us for our annual Cinco de Mayo pool party, where you can enjoy some delicious Tex-Mex food, fun drinks, and a music-filled environment. Also, let's not forget that Mother's Day is around the corner, so make sure to plan a special day with your mom.
Maintenance Tips
As exams end and we all start heading to the beach, keep in mind a few maintenance tips:
Don't forget to lock your front door, bedroom door, and windows.
Make sure you're turning off the lights and not leaving any water running.
Don't leave appliances on without someone in the apartment to look after it.
If your whole apartment is going on vacation, set your thermostat a few degrees up so it doesn't keep running to save you a few bucks. And make sure to take out the trash before you leave.
A/C Tips:
Make saving automatic: Set your thermostat fan switch to "auto" to save energy. Leaving it in the "on" position keeps air running constantly.
Open interior doors so that cool air flows freely throughout your home.
Use ceiling fans to cool off for less. Ceiling fans use no more electricity than a standard light bulb. However, be sure to turn fans off when you leave — they only cool people, not rooms.
Reminders & Updates
Rent is due on the 1st of every month, and late fees begin on the 5th. On the 5th, it is $35, and goes up by $5 every day after that. If you have any questions regarding your rent or your account, please contact the office, and we'll be happy to help you out.
We want to remind you that we do enforce towing from 8:00 p.m.–8:00 a.m. every day, so please be aware of where your guests park! We do have the visitor parking lot in the back of the property with 166 spots with 24/7 access, so that's a great alternative.
Have a lockout after hours or a maintenance emergency? Please call the office at (407) 366-7474. You'll be connected to our live answering service that will then connect you to the Community Assistant or maintenance technician on call that will help you out. *All after-hours lockouts are $25.*
May Your Summer Be the Best One Yet — Congratulations from Campus Advantage! 
As the academic year comes to an end, your management team and everyone here at Campus Advantage would like to congratulate you on a job well done. Being a successful college student or young professional takes a lot of effort, and you deserve credit for all of your hard work!
Over the past year, we hope you've taken advantage of all the opportunities that we've provided for you to connect with your neighbors, learn new skills, and stay on top of your academic game, as well as open your eyes to new perspectives and adventures.
Some of you may be graduating this year, some may be heading to summer classes. Maybe your hours will be spent at a summer internship or enjoying the sun on a vacation. Wherever your summer months take you, we want you to stay connected with us so we can continue to support you on your way. Consider taking the following steps to ensure your continued success as a resident of Campus Advantage:
If you're going to be gone for a significant part of the summer, make sure to prepay or schedule online payments so you don't miss rent deadlines. Also, communicate your long-term absence with the management office so we can keep a pulse on who will be around this summer.
Have some free time? We'll still be hosting some great events throughout the summer, so make sure to join us for some fun!
If you're looking for a quality job for the next academic year, stop by and talk to us in the management office about possible openings on our Community Assistant team! All current and future residents are encouraged to apply at our national recruiting page at CommunityAssistant.com.
Finally, if you're still on the fence about signing a lease for next year — don't wait any longer! Spaces are going fast, and we want to make sure you're able to call this community home for another year. Stop by and see us in the management office today to renew your lease or to get leasing information for a friend.
Cheers to the (almost) end of your semester, and good luck on any pending exams and projects you may have! Make sure to check out the calendar for events going on this month, and follow your community on social media to connect and fuel up for May.
Community Events Calendar
Finals Week Supplies — May 1–4
Residents will be able to swing by the front office to get their finals supplies!
May the 4th Movie — Wednesday, May 4 from 7:30–9:00 p.m.
We'll be showing the latest Star Wars movie in our movie theater.
Cinco de Mayo — Thursday, May 5 from 1:00–4:00 p.m.
Come out for our Cinco de Mayo pool party! Enjoy some free food, music, and games. There will be a taco bar and mockaritas! See you there!
DIY Brownie Mix — Tuesday, May 10 from 7:30–9:30 p.m.
Stop by the clubhouse where we'll be making brownie mix and put them together in mason jars that can be decorated!
Waffle Wednesday — Wednesday, May 11 from 9:00–11:00 a.m.
Come to the clubhouse to eat some fresh waffles. We'll have the toppings; you can bring your smiles!
DIY Jewelry — May 17–31
Residents can come by the clubhouse to create their own bracelets and rings with string and wire.
Summer A Splash — Friday, May 20 from 1:00–4:00 p.m.
Summer A has started, so come by and unwind from the first week by the pool. Bring your friends!
Have a Coke Day — Sunday, May 22 from noon–2:00 p.m.
We'll be handing out icy cold Cokes throughout the property, the pools, and in the office!
Make Your Own Strawberry Shortcake — Monday, May 23 from 7:30–9:00 p.m.
Come by the clubhouse and make your own strawberry shortcake.
Waffle Wednesday — Wednesday, May 25 from 9:00–11:00 a.m.
Come to the clubhouse to eat some fresh waffles. We'll have the toppings; you can bring your smiles!
Lip Sync Battle — Friday, May 27 from 7:30–9:00 p.m.
Residents will compete in the clubhouse by lip syncing their favorite songs, old and new.
Poker Night — Monday, May 30 from 7:00–9:00 p.m.
We'll be hosting a couple of poker games in the clubhouse for residents. The resident with the most chips will win a gift card!