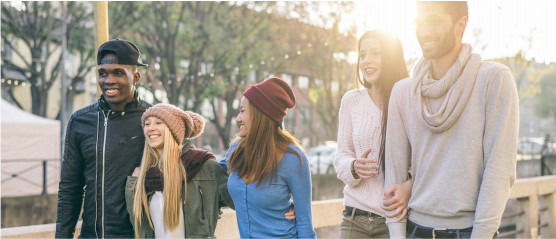 We can't believe we've reached the end of another great year, and finals are upon us! Remember to stop by our 24/7 cyber café for some quiet studying time or to pick up a warm drink from our free coffee, tea, and hot chocolate machine. Stay warm in Florida's upcoming "cold weather"! We look forward to seeing all of you at our December events in the coming weeks.
Special Highlight
What You Can and Can't Flush Down Your Toilet
Can:
Can't:
Floss
Adhesive bandages
Flushable wipes
Paper towels
Tampons
Hair
Condoms
Kitty litter
If you are having any issues with your toilets not flushing, water running, or leakage, make sure to tell the office immediately so we can get the maintenance staff working on it ASAP!
Reminders and Updates
Rent is due on the 1st of every month, and late fees begin on the 5th. On the 5th, it is $35, and goes up by $5 every day after that. If you have any questions regarding your rent or your account, please contact the office and we'll be happy to help you out.
We want to remind you that we do enforce towing from 8:00 p.m.–8:00 a.m. every day, so please be aware of where your guests park. Don't forget that we have the visitor parking lot in the back of the property with 24/7 access to 166 spots.
Have an after-hours lockout or maintenance emergency? Please call the office at (407) 366- 7474. You will be connected to our live answering service that will connect you to the Community Assistant or maintenance staff on call that will help you out. *All after-hours lockouts are $25.*
Please check your mail! We have mailboxes overflowing with envelopes. Each apartment has an assigned mailbox that is shared with all of the roommates. Each roommate has their own key to access this mailbox. The mail room is located by the front office. If you don't know your mailbox number, stop by the front office and we'll help you out. If you are expecting a large package or envelope, you will receive a slip in your mailbox notifying you that it is in the front office. You must have your ID with you in order to receive your packages.
Learn. Celebrate. Observe. Grow.
The month of December marks a number of religious and cultural holidays. During this season, we encourage you to learn more about your friends and neighbors as we celebrate the differences that make us unique and the similarities that bring us together in our communities.
December 8 is Bodhi Day. This Buddhist holiday commemorates the day the historical Buddha, Siddhartha Gautama, reached enlightenment under the Bodhi tree at Bodhgaya, India.
December 12 is Feast Day of Our Lady of Guadalupe. This day honors the belief that Jesus' mother Mary appeared to a man in Mexico City in 1531.
December 12 is also the Prophet's Birthday, or Mawlid as it is commonly known in Muslim culture. The day celebrates the birth of the prophet, Muhammad.
December 16–24 is Las Posadas. During this nine-day celebration — celebrated chiefly in Mexico, Guatemala, and the southwestern United States — the trials Mary and Joseph endured during their journey to Bethlehem are reenacted.
December 21 is the Winter Solstice, the shortest day and the longest night of the year. Worldwide, this has been recognized in various ways across cultures, including many focused on rebirth and renewal.
December 24–January 1 is Hanukkah, also known as the Festival of Lights. This eight-day Jewish holiday is observed by lighting candles on a menorah, one for each day of the festival.
December 25 is Christmas, an important holiday in the Christian religion representing the birth of Jesus Christ. It is traditionally celebrated with gift giving and candle lighting.
December 26–January 1 is Kwanzaa, a weeklong African-American celebration started by Maulana Karenga in 1966 to celebrate universal African heritage in African-American culture. It is observed by lighting candles each day to represent each of the holiday's seven core principles, culminating in a feast and gift giving.
We wish each of you a wonderful month and an enjoyable winter break!
Community Event Calendar
Toys for Tots — November 15–December 15 — Come by the front office to donate a brand-new unwrapped toy for those children who are less fortunate. The thrill of giving is a reward in itself, but we will also submit every person who donates into a raffle for a chance to win an amazing gift basket. Everyone who donates will also receive a coupon for a free cupcake from Sweet By Holly.
Sugar Cookie Decorating! — Thursday, December 1 from 6:30–8:00 p.m. — Come to the clubhouse to decorate holiday sugar cookies for you and your pet!
Holiday-Grams — December 1–15 — Stop by the front office to fill out a Holiday-Gram for a friend. Attached to a sweet treat will be a personal note from you. Each Gram is $1. The proceeds will be donated to Relay For Life. Holiday-Grams will be delivered on December 16.
Finals Week School Supplies — December 5–12 — Come grab school supplies to prepare for all of your finals. We'll have all the supplies in the front office on the first day of finals week and will restock each day. *While supplies last.*
Ugly Sweater Holiday Party — Tuesday, December 6 from 6:30–8:00 p.m. — Wear your ugliest holiday sweater down to the clubhouse for a holiday-themed party! Enjoy holiday music, hot chocolate, candy, cookies, and more. The person with the ugliest sweater wins a movie theater gift card! Make sure to stop by the gingerbread station to create your own gingerbread man masterpiece.
Waffle Wednesday — Wednesday, December 7 from 9:00–11:00 a.m. — Come to the clubhouse to enjoy delicious waffles courtesy of the NGL staff!
Ornament Decorating — Thursday, December 8 from 7:00–8:00 p.m. — Get festive! Come to the clubhouse to decorate your very own holiday ornaments.
Graham Cracker Gingerbread Houses — Monday, December 12 from 6:30–7:30 p.m. — Come by the clubhouse to make mini-gingerbread houses from graham crackers, icing, and candy!
From Us to You Holiday Cards — Wednesday, December 14 from 6:30–8:00 p.m. — Check your mailboxes for a special holiday card from your building's CA!
Jackbox Games Night — Thursday, December 15 from 6:30–8:00 p.m. — We invite all residents to come down to the clubhouse to enjoy a mixture of mini-games generated by Jackbox Games and, of course, free food!
Waffle Wednesday — Wednesday, December 21 from 9:00–11:00 a.m. — If you're still around for the holidays, come down to the clubhouse and have iron-pressed waffles courtesy of the Northgate staff!