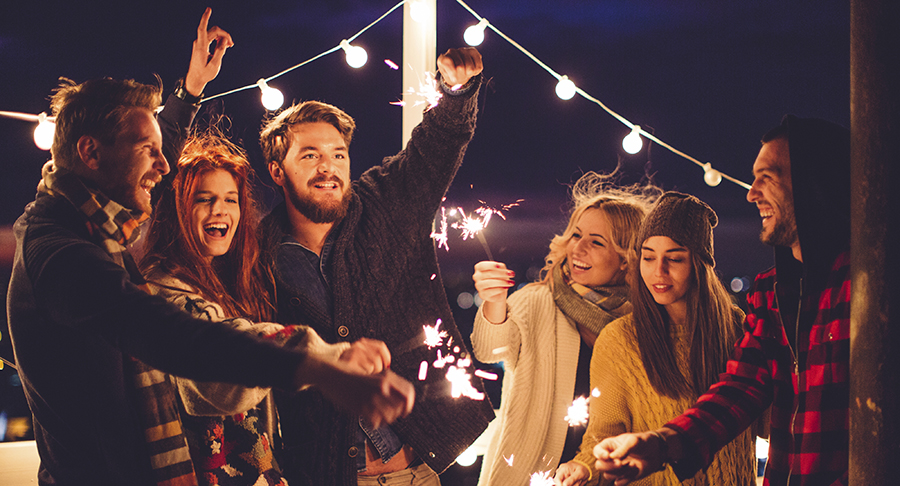 Make sure to check out Light Up UCF, especially if this is your first year out here. They have ice skating, an ice slide, a Ferris wheel, and even holiday movies! We're also coming up on finals season, so make sure to come check us out December 7 for some essentials to get you prepared. For everyone who is going home for the holidays, please don't forget that we have our food drive going on in the office, and you can drop off any canned food that you don't need. Also, don't forget to renew for fall 2016, and refer friends because you'll receive $50 per new resident that you refer for fall 2016 once you have renewed! Last but not least, happy holidays!
Maintenance Tips
Do you have a question about your apartment or need to have something fixed? You can submit maintenance requests online anytime when you log in through our resident portal. Of course, you can always come by the office or give us a call, as well.
Reminders & Updates
Rent is due on the 1st of every month, and late fees begin on the 5th. On the 5th, it is $35, and goes up by $5 every day after that. If you have any questions regarding your rent or your account, please contact the office, and we'll be happy to help you out.
Make sure that all visitors park in the visitors' parking lot, or they will be towed.
Don't forget that renewal season is here. Make sure to renew soon to get our best prices!
Are you locked out after hours or have a maintenance emergency? Please call the office at (407) 366-7474. You'll be connected to our live answering service that will connect you to the Community Assistant or maintenance team member on call who can help you out. *All after-hours lockouts are $25.*
Learn. Celebrate. Observe. Grow.
The month of December marks a number of religious and cultural holidays. During this season, we encourage you to learn more about your friends and neighbors as we celebrate the differences that make us unique and the similarities that bring us together in our communities.
December 6–14 is Hanukkah, also known as the Festival of Lights. This eight-day Jewish holiday is observed by lighting candles on a menorah, one for each day of the festival.
December 8 is Bodhi Day. This Buddhist holiday commemorates the day the historical Buddha, Siddhartha Gautama, reached enlightenment under the Bodhi tree at Bodhgaya, India.
December 12 is Feast Day at Our Lady of Guadalupe. This day honors the belief that Jesus' mother Mary appeared to a man in Mexico City in 1531.
December 16–24 is Las Posadas. During this nine-day celebration — celebrated chiefly in Mexico, Guatemala and the southwestern United States — the trials Mary and Joseph endured during their journey to Bethlehem are reenacted.
December 22 is the Winter Solstice, the shortest day and the longest night of the year. Worldwide, this has been recognized in various ways across cultures, including many focused on rebirth and renewal.
December 25 is Christmas, an important holiday in the Christian religion representing the birth of Jesus Christ. It is traditionally celebrated with gift giving and candle lighting.
December 26–January 1 is Kwanzaa, a weeklong African-American celebration started by Maulana Karenga in 1966 to celebrate universal African heritage in African-American culture. It is observed by lighting candles each day to represent each of the holiday's seven core principles, culminating in a feast and gift giving.
We wish each of you a wonderful month and an enjoyable winter break!
Community Events Calendar
Holiday Recipe Pamphlet
We'll be making a pamphlet with holiday food and dessert recipes and pass them out to each apartment.
National Bake Cookies Day
We'll be making pamphlets with cookie recipes to celebrate National Bake Cookies Day, which will be placed in your mailboxes!
Canned Good Drive — Dec 1–18
Residents can stop by the office to drop off any goods they wish to donate. We'll have a dropbox set up, as well as a flyer with suggested items to donate.
Waffle Wednesday — December 2 and 16 from 9:00–11:00 a.m.
Join us for breakfast in the clubhouse, where we'll be serving up delicious waffles!
Ping-Pong Tournament! — December 3 from 6:30–9:00 p.m.
We'll be having another tournament, with contestants playing one on one. Join us in the clubhouse for an intense bracket tournament of pings and pongs! Can you win the top prize of the Golden Paddle?
DIY Ornaments — December 4 from 6:30–8:30 p.m.
Stop by the clubhouse where we'll have all of the materials for residents to make their own holiday ornaments.
Finals Week Supplies — December 7–9
Come by the front office where we'll be providing finals week supplies to our residents for the end of the fall semester.
Bonfire Night — December 10 from 7:00–9:00 p.m.
We'll be having a bonfire out at the front pool deck. Stop by and enjoy the s'mores and hot chocolate bar we'll have set up.
The Nightmare Before Christmas Movie Night — December 16 from 7:00–9:00 p.m.
Christmas with a scare! We'll be hosting The Nightmare Before Christmas in the movie theater with popcorn, chips, and snacks.
Holiday Party — December 18 from 7:00–9:00 p.m.
Join us in the clubhouse for a small holiday party for residents unable to go home for the holidays. We'll bring cider, eggnog, and food, as well as play Elf in the movie theater during the party.