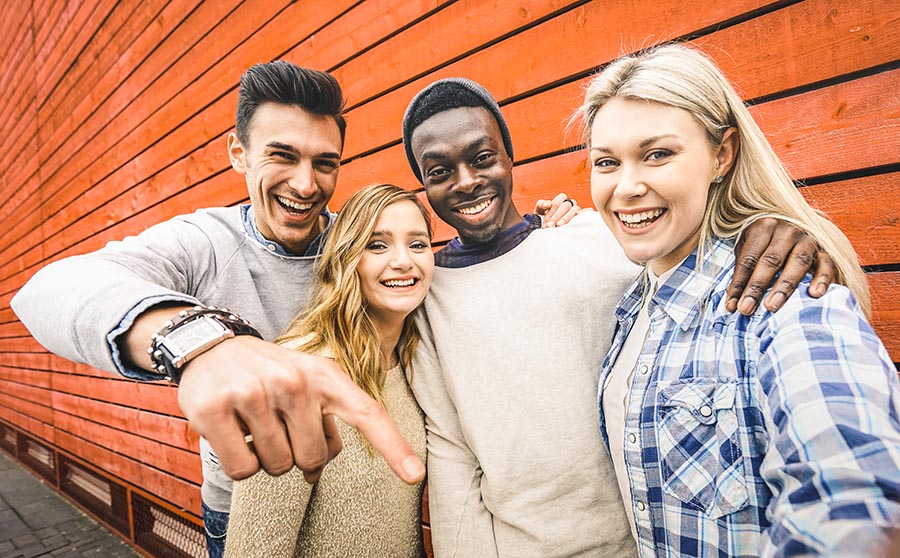 We hope that you've made it through the first six weeks of classes, and we wish you all the best as you study for your midterms. October is a special month here at Northgate, and not just because we love to celebrate fall and Halloween. October is the time of year of one of our favorite holidays: Resident Appreciation Week! We'll start off the week with Breakfast on the Go on Monday, October 8. On Tuesday, we'll be celebrating our furry friends with a Spooky Pet Photoshoot and Costume Contest! On Wednesday, we'll be handing out midterm materials, and will have Spaghetti Dinner Night on Thursday evening! Throughout the week, you'll be entered into a raffle for some pretty awesome prize baskets, and we'll announce the winners on Friday, October 12! We can't wait to see you there!
Special Highlight
This will be our first month of utility overages. If you went over on utilities in September, you'll be receiving an email from us after October 10 letting you know how much additional money is owed with your next installment.

The speed limit on the property is 5 mph. Be aware of pedestrians crossing and of our contractors and their equipment.

Summer might be over, but fall in Florida is still quite toasty! Remember to keep your A/C set between 74 and 78 degrees to limit utility overages.

Please remember that pets that haven't been approved through the office are not allowed on the property! If you have any questions about possibly bringing a pet, please contact the office.

Come to the office if you have any issues, and we'll be happy to put in a work order for you.
Reminders & Updates
It's time for the national champions to once again take the field and show the world who is boss! However, before you head over to Spectrum Stadium, remember to tell your guests that they must park in the back guest lot in front of a yellow bumper on game days — NO EXCEPTIONS! If your guarantor is visiting, they can stop by the office to get their hangtag that will let them park anywhere on the property. For your safety, if you are walking to the game, please walk east on McCulloch Road and cross over ONLY at the traffic light on Lockwood Boulevard. And last, but not least — Go Knights! Charge On!
Happy October!
We hope you've had a good start to the semester! Everyone should be settled in by now and ready to take on the school year. October will be packed with events and a special Resident Appreciation Week planned from October 8-12, so be sure to look at the events section in this newsletter.
Renewal rates and new lease rates are ready! Please stop by the front desk so we can answer any questions you have in regard to renewing your lease — we're happy to help.
Get involved. Get ahead.
Did you know students who are involved outside of the classroom are more successful in their academic pursuits? If you haven't already done so, we encourage you to find opportunities to get involved on campus and in the local community. Your campus' student activities office is a great place to start to find out about clubs, organizations, and campus events. You can also connect with our team to find ways to get connected. Whether it's the chess club or intramural football, or volunteering at a local shelter, we would love to help you find ways to get involved both at your Campus Advantage community and on campus.
How are we doing?
Have you filled out your resident satisfaction survey yet? Please take a moment to let us know how we're doing! Simply visit http://ratemy.community. We are always working to improve your experiences!
Community Events
Waffle Wednesday — Wednesday, October 3 from 9–11 a.m. — Join CA Grayce in the clubhouse for breakfast before heading off to class! Customize your homemade waffle with everything from classic maple syrup to M&M's to candy corn!
Breakfast on the Go — Monday, October 8 from 10 a.m.–6 p.m. — To kick off Resident Appreciation Week, come by the bus stop by the office and grab a delicious breakfast snack on your way to class!
Spooky Pet Photoshoot — Tuesday, October 9 from 7–8 p.m. — Not only do we appreciate our human residents, we appreciate our furry residents, too! Come to the clubhouse with your fuzzy friend dressed in a costume (or not) to take a picture with our spooky background!
Midterm Supplies — Wednesday, October 10 from 10 a.m.–5 p.m. — We know that midterms are here. To help make your lives a little bit easier, we'll have Scantrons, green books, pens, and pencils in the office for all your testing needs.
Spaghetti Dinner Night — Thursday, October 11 from 6–8 p.m. — Join us at the front pool to enjoy a fantastic dinner! And be sure to bring a few quarters as we'll be selling meatballs to raise money for Relay For Life and the American Cancer Society!
Spooky Waffle Wednesday — Wednesday, October 17 from 9–11 a.m. — Come grab homemade waffles from CA Grayce in the clubhouse this morning at our Halloween-themed Waffle Wednesday. Help yourself to a topping bar so full of candy that it's scary!
Rocket League Night — Thursday, October 18 from 7–8:30 p.m. — Come to the clubhouse for the opportunity to casual play or tournament play with fellow residents in an effort to create a bond in the gamer community.
Halloween Craft Night — Wednesday, October 24 from 6:30–7:30 p.m. — Come hang out with friends in the clubhouse and make crafts with goodies and snacks to celebrate Halloween!
Tabletop Costume Night — Thursday, October 25 from 6:30–9:30 p.m. — Come to the clubhouse and gather round the table in costume for our Halloween-themed D&D night! Dress up and enjoy the night with friends and neighbors while tossing dice and being ridiculous.
Annual Boo Bash — Wednesday, October 31 from 1–5 p.m. — Join us at the front pool in your favorite Halloween costume for caramel apples, pumpkin painting, free food, and more! The Big Red Bus will also be here so you can donate blood for a good cause!