The University of Central Florida has only been operating under that name since 1978, but that hasn't slowed it down from becoming one of the largest universities in the nation — ranked number two in the United States since 2011. As a member of the State University System of Florida, UCF has awarded almost 270,000 degrees since its founding in over 200 degree options. While the school continues to grow each year and build upon itself, there was as time when UCF was just starting out and had a long way to go to become what it is today.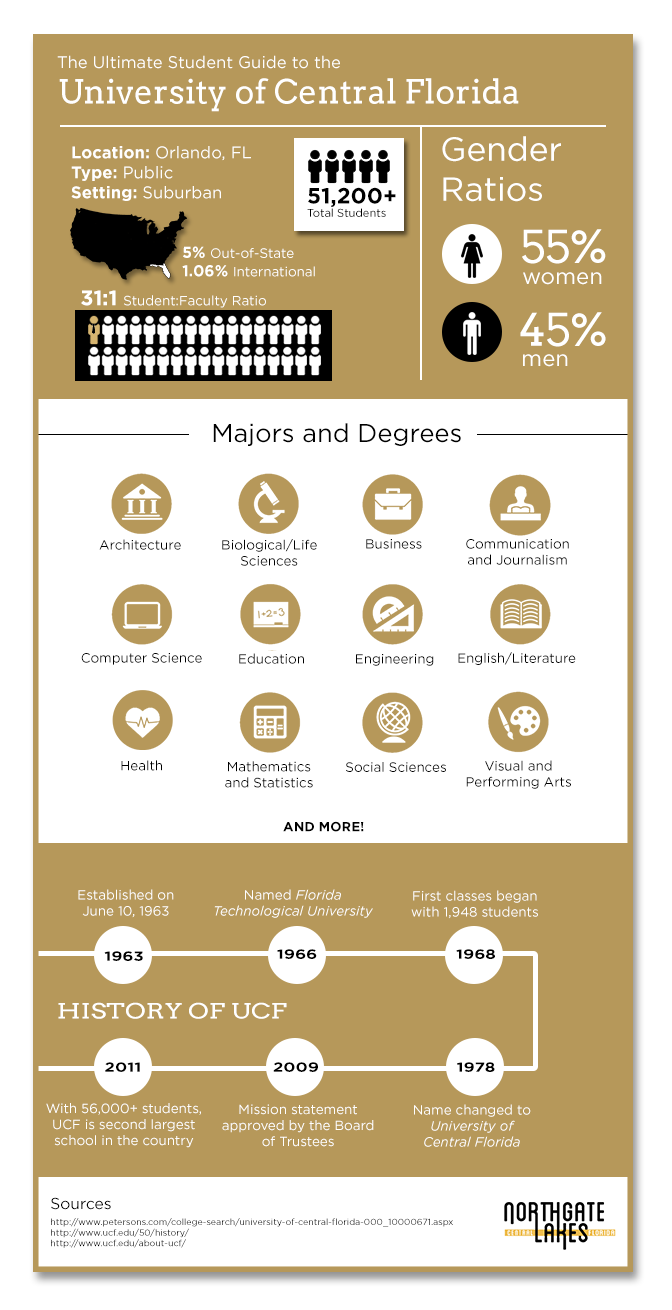 A Look Back
In 1962 President John F. Kennedy gave a speech in which he outlined his goal of sending a man to the moon, and higher education was promoted across Central Florida due to the proximity to Cape Canaveral. Shortly after that famed speech, a bill was passed allowing the board of regents to create a new state university in central Florida; and two years later the land that UCF sits on was purchased. Since then the school that was originally focused on technologyand science has grown to serve more than 51,000 students.
Students Today
Since the founding of UCF many things have changed across the university, but student life remains largely the same. The first football program was established in 1979 and today the Knights compete with 16 varsity teams. Today students at the University of Central Florida represent all 50 states and over 140 countries around the world. We continue to honor traditions that began with the university and will continue to create new ones as we continue to grow. Join your fellow students in celebrating all that is UCF and see where you stand in comparison!
Check out petersons.com for more UCF statistics.