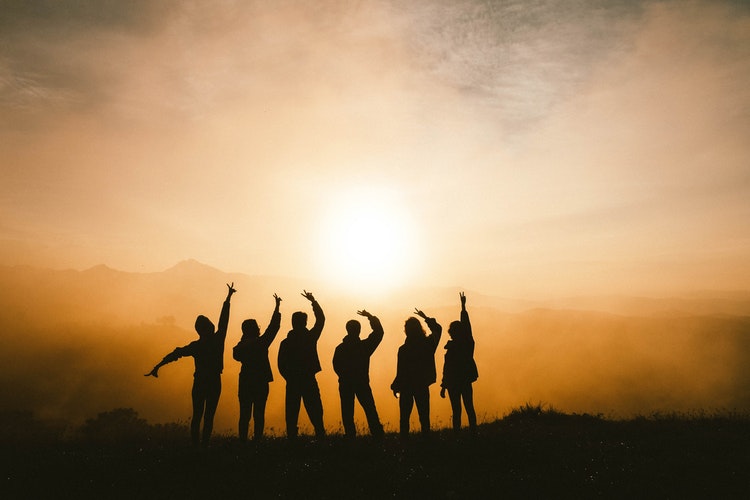 Are you looking for something fun and cheap to do around Oviedo, Florida this week? There is plenty of free and worthwhile stuff to do around town, you just have to know where to look. That is why we at North Gate Lakes decided to put this list of fun and free activities for everyone to enjoy around Oviedo. Whether you're a college student or someone who is looking to save some cash, we've got the right stuff for you. You'll love experiencing the great Florida outdoors and joining in on all the free events around town. Oviedo is also located within a close drive from some of Florida's best attractions. You might as well take advantage of the free stuff!
Location: 299 Center Lake Lane, Oviedo, FL 32765
Center Lake Park is the perfect spot to enjoy a day out near the water. You'll love taking a break from the indoors and going out to take a deep breath of fresh air at this beauty. Everyone can enjoy both water and dry fun outdoor activities at this spot. Center Lake Park includes a cultural center, large amphitheater, small outdoor stage, deck, boat rentals, splash pad, dog park, boat house, and cantina.
Oviedo at the Park hosts monthly movies at the park for the community to enjoy. The event is completely free! You just have to remember to bring out your lawn chair and blanket. The movies usually start at dusk at the amphitheater in Center Lake Park.
Note: Remember to check the link above for dates!
Oktoberfest is a three-day event during October that is special to the Oviedo community. You can go out and have free fun at the German-themed celebration. The event is usually held at Center Lake Park and includes live music, food, and lots of fun. You can't miss out on this fun! Make sure you go out and leave all the stress behind at the annual Oktoberfest.
Location: 2451 Dean Road, Orlando, FL 32817
Why don't you just take a trip to Blanchard Park if you're looking for some new adventures? This Florida beauty is a great spot to enjoy nature's wonders in the great Orange state. Blanchard Park allows its visitors to join in on some of the best fishing, boat trips, and hiking in the state of Florida.
Location: 200 W Broadway St, Oviedo, FL 32765
Are you looking for a good spot to take the family? Friendship Park is a great spot to take your family and set up a nice picnic on the tables. The kids will love the playgrounds because of the lively colors and modern look.
Location: 1555 N County Road 426, Oviedo, FL 32765
Shane Kelly Park is a great place to play some pickup soccer with a group of friends and family. It is also a nice spot to watch a game or two from the local soccer teams. Shane Kelly Park also has a picnic area where you can relax and bring some food to have after a fun run around the park.
Location: 231 E Magnolia St, Oviedo, FL 32765
This community park offers its visitors some of the best recreational fun in Oviedo. It is the perfect spot for you to stay active and get in shape. Sweetwater Park offers a basketball court, boardwalk, tennis court, racquetball courts, picnic shelters, and a playground area for the community to enjoy. This nicely shaded area is great for a summer afternoon or a nice walk in the spring and fall seasons.
Location: 1600 Lockwood Blvd, Oviedo, FL 32765
Riverside Park is popular amongst the youth and athletes in the Oviedo area. It is a great park to enjoy an afternoon or weekend full of sports and recreational fun. The park also hosts some periodical friendly and recreational competitions that you would enjoy watching. Riverside Park also includes a band shell, grills, tennis courts, a locker room, a multi-purpose field, a pavilion, a playground area, a pool, racquetball courts, and a skatepark. There are also some fun spots to go explore the Little Econlockhatchee River. It is one of Oviedo's fastest growing parks that offers something entertaining for everyone of all ages.
Location: 1988 Spring Ave, Oviedo, FL 32765
Overlook Park is located next to Lake Jesup. This park is known for the great fishing spots in the area and has a mineral spring that flows into Lake Jesup Itself. It is also a spot where you can access the lake on your boat to go fishing for the day.
Location: 1350 Snow Hill Rd, Geneva, FL 32732
Are you looking for something free to do outside of town? Drive over to the Little Big Econ State Forest in Geneva to have a great time. The park allows all of its visitors the opportunity to enjoy hiking, biking, horseback riding, paddling, fishing, and other outdoor activities. You'll love the seasonal activities at the forest and till thank yourself for making the drive out there. There's also a beautiful boardwalk area where you can access the Econlockhatchee River, fish, or just enjoy the lovely scenery.
Location: 1700 Oviedo Mall Boulevard, Oviedo, FL 32765
Who said you had to go to the mall and buy anything? The Oviedo Mall is a great place to go for a walk and window shop. You don't need all the money in the world to be able to enjoy your time around town. You can give the outdoors a small break and walk around this indoor shopping center.
Location: 1000 Central Winds Dr, Winter Springs, FL 32708
Central Winds Park is a great place to go and enjoy some of the league competitions in the area. There are plenty of talented young athletes that play at the baseball and soccer fields from time to time. You can also go and enjoy a nice run around the park or play some basketball with a group of friends.
Location: 1486 Buena Vista Dr, Orlando, FL 32830
The Disney Springs is just about a 40-minute drive from Oviedo. It is a great spot to enjoy a day out seeing all of the amazing beauty that Disney has to offer for free! The drive is well worth it and you won't mind spending the day away from Oviedo. The best part is that you're able to enjoy some of the free ferries and boardwalks this magical place has to offer. The environment is always family friendly and will the kids wanting to go again. Some stores and restaurants have some free activities and events for everyone to enjoy!
Location: 6000 Universal Blvd, Orlando, FL 32819
If Disney seems a bit too youthful for your style, try going to the Universal City Walk at night. The parking is free after six and the Universal City Walk starts to lighten up afterward. It is the perfect spot for college students and grownups to spend a fun night out of town and experience a bit of Orlando. There's plenty of free activities that include parties, live music, and more!