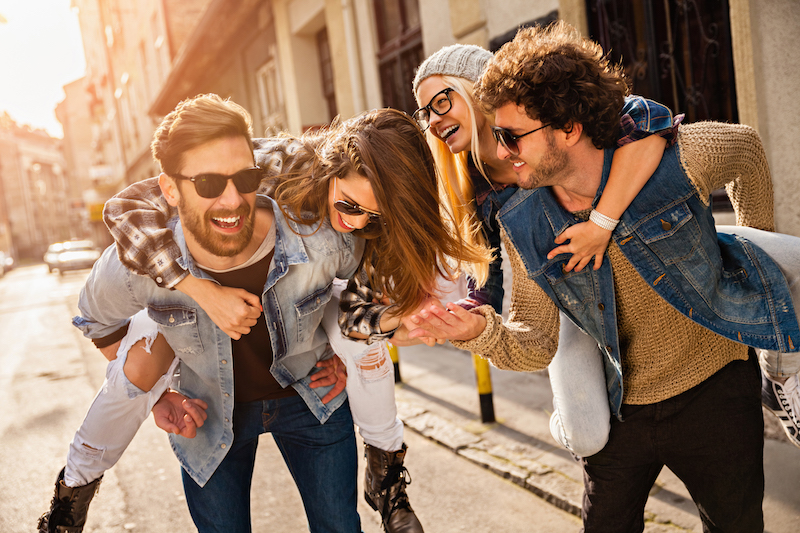 We hope you all made it back to Orlando safely after Hurricane Irma! Maintenance is working diligently on any damages the hurricane may have caused. If you notice any further damage, please don't hesitate to contact the office! In the meantime, we have a bunch of fun events planned for October in addition to Resident Appreciation Week, where you'll not only have fun, but meet new people (and don't forget the free food)! Be on the lookout in our office and on our Facebook page for more details. We hope to see you all there!
— From Your Northgate Staff
Special Highlight
It is Florida, and in these hot months, we recommend you keep your A/C at 75–76 degrees. Setting it under that could cause your A/C to freeze over and not work properly. It could also make you go over on your electricity.

Leave your bathroom fan on and your door open for at least 15 minutes after you shower to prevent mildew.

The speed limit on the property is 5 mph. Be aware of pedestrians crossing.

Remember to lock your front door whether you are home or not.
Reminders & Updates
Don't forget that rent is posted on the 1st of the month and is due before the 5th. You can pay via check or money order in the office or online through your resident portal.
Since we have a lot of residents hanging out by the pool, please remember that glass is not allowed by the pool.
Happy October!
We hope you've had a good start to the semester! Everyone should be settled in by now and ready to take on the school year. October will be packed with events and a special Resident Appreciation Week planned from October 2–6, so be sure to look at the events section in this newsletter.
Renewal rates and new lease rates are ready! Please stop by the front desk so we can answer any questions you have in regard to renewing your lease — we're happy to help.
Get involved. Get ahead.
Did you know students who are involved outside of the classroom are more successful in their academic pursuits? If you haven't already done so, we encourage you to find opportunities to get involved on campus and in the local community. Your campus' student activities office is a great place to start to find out about clubs, organizations, and campus events. You can also connect with our team to find ways to get connected. Whether it's the chess club or intramural football, or volunteering at a local shelter, we would love to help you find ways to get involved both at your Campus Advantage community and on campus.
How are we doing?
Have you filled out your resident satisfaction survey yet? Please take a moment to let us know how we're doing and get a chance to win a $1,000 or $500 gift card! Simply visit http://ratemy.community. We are always working to improve your experiences!
Community Events
Breakfast on the Go
Monday, October 2 from 10 a.m.–noon — Come to the front office before class to get a healthy breakfast on the go from your NGL Staff!
Resident Appreciation Week Raffle
Monday, October 2 @ 10 a.m. – Friday, October 6 @ 2 p.m. — Be on the lookout for an email from Northgate so that you can enter win one of three special prizes our CAs have put together just for you! You can get even more chances to win by attending any of our Resident Appreciation Week events! Winners will be announced on Friday, October 6!
DIY Coffee Mugs
Monday, October 2 from 6:30—8:30 p.m. — Join us in the clubhouse to make coffee mugs and celebrate National Coffee Day.
Thankful for You Tuesday
Tuesday, October 3 from 10 a.m.—6 p.m. — Be on the lookout for a special treat from your CA left in your apartment!
Painting with Bob Ross
Tuesday, October 3 from 7—9 p.m. — We will be watching an episode of Bob Ross while painting along with the episode.
Waffle Wednesday
Wednesday, October 4 from 9—11 a.m. — Come get waffles before class!
Spaghetti Dinner Night
Wednesday, October 4 from 6:30—9 p.m. — Come out to the clubhouse for free spaghetti and help us fundraise for Relay For Life by donating to get some meatballs with your spaghetti!
Scantrons for Midterms
Thursday, October 5 from 10 a.m.-6 p.m. — Come to the front office to get free Scantrons for midterms next week!
Northgate Lakes Presents: Dungeons & Dragons
Sunday, October 8 from 6:30—9 p.m. — Continuing the story of the Curse of Strahd! The adventure will be run using the 5th edition. New players are welcome; character sheets can be provided for those who don't have one made!
Friday the 13th Movie Night
Friday, October 13 from 6:30–9 p.m. — Join us in the movie theater to watch Friday the 13th and to meet one of our newest CAs.
Pet Costume Contest
October 16–20 — Dress your furry friend in a Halloween costume and bring them to the office for a picture! The picture with the most likes gets a gift basket!
Waffle Wednesday
Wednesday, October 18 from 9–11 a.m. — Come to the clubhouse to get waffles before class!
Halloween Cookie Decorating
Thursday, October 26 from 6:30–9 p.m. — Join us in the clubhouse to decorate cookies for Halloween and to meet one of our newest CAs!
National Chocolate Day
Saturday, October 28, All Day — Get your daily stress alleviated through our great customer service and the happiness that chocolate delivers.
Annual Boo Bash Halloween Party
Tuesday, October 31 from 1–4 p.m. — Join us at the front pool for Buffalo Wild Wings, a caramel apple bar, and a costume contest for a prize of $100!
#workitwednesday Career Night
Wednesday, November 1 from 6:30–8:30 p.m. — Come to the clubhouse for free headshots, resume critiques by UCF Career Services, and to learn about a new tool at your disposal: Campus Advantage's 24/7 Career Success Portal!