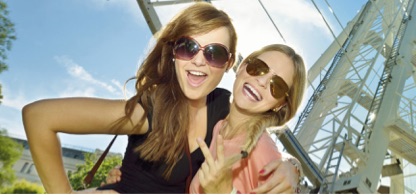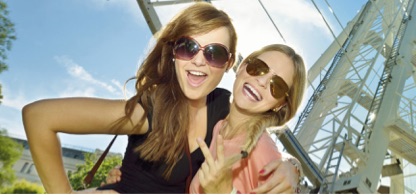 Summer Is Finally Here!
We hope all of you have plans to enjoy summer and have some fun in the sun. Whether you plan on going home for the summer or staying here at Northgate Lakes, please keep in mind that we'll still be having our awesome events every month, so make sure to join us. Also, our two pools will be open for your use — feel free to bring down some food and soda and barbecue while enjoying your break from classes. We also got rid of the rotunda and installed some new chairs and a fire pit. Have a great summer, everyone!
Special Highlight
It's pool season, and with the warm sunny skies being out, we want to remind everyone while you enjoy your day that there is no glass allowed at the pools! Make sure if you bring anything over to our front or back pools, there is no glass included. Keep in mind that if glass breaks, it'll take a couple of days to clear out the pool, and any amenities attached to the pool deck will also be closed.
Reminders & Updates
Rent is due on the 1st of every month, and late fees begin to accrue on the 5th. On the 5th, it is $35, and every day goes up by $5 after that. If you have any questions regarding your rent or your account, please contact the office, and we'll be happy to help you out!
Make sure that all visitors park in the visitor parking lot or they will be towed!
Have a lockout after hours or a maintenance emergency? Please call the office at 407-366-7474. You'll be connected to our live answering service that will then connect you to the Community Assistant or maintenance staff on call that will help you out. *All after-hour lockouts are $25.*
Summer Like a Local
Whether you are going home or staying put for the summer, take advantage of all our community has to offer! Summers can be a great chance to enjoy the area in some new and different ways. With the hectic pace of school, many students miss out on the opportunities to get involved and have fun in their local community during the academic year — it's time to change that! From festivals to parks and local attractions, below are some ways you can summer like a local. As a bonus, most of them are either free or very affordable!
Do something touristy
Visit a farmers market
Check out a local sporting event
Visit your Chamber of Commerce website to find out about local attractions
Find a calendar of nearby fairs and festivals
Enjoy Fourth of July festivities and fireworks
Hike or bike a nearby trail
Volunteer with a local organization
Have a picnic
Go to an outdoor movie or concert
Run or walk a local 5K
We'll also be planning events and activities for you throughout the summer, and if you need ideas for other fun things to do in the area, please let us know. We have information on area resources and a local calendar of events on hand to give you plenty of options. Have a memorable and fun summer!
Community Events Calendar
Summer Reading List Pamphlet — June 1
A summer reading list will be going out to all of our residents so you can stay up to date on all of this summer's must-read books!
Sunny Popsicles — June 9
Come out to the front office and grab some nice, cool Popsicles to celebrate the official start of summer!
Waffle Wednesday — June 10 & 24
Join us in the clubhouse for some delicious waffles from 9:00–11:00 a.m.!
Puppy Playdate — June 14
Bring your furry friend out to the dog park to play with other dogs from 4:00–5:00 p.m. while we enjoy Yappy Hour!
Game Night — June 17
Come join us in the clubhouse for some fun games and a great time!
Finals Supplies — June 22
Taking classes this summer? Swing by the office to get your finals essentials!
Breakfast on the Go — June 29
Come in and get your breakfast on the go to get a great start to your day!