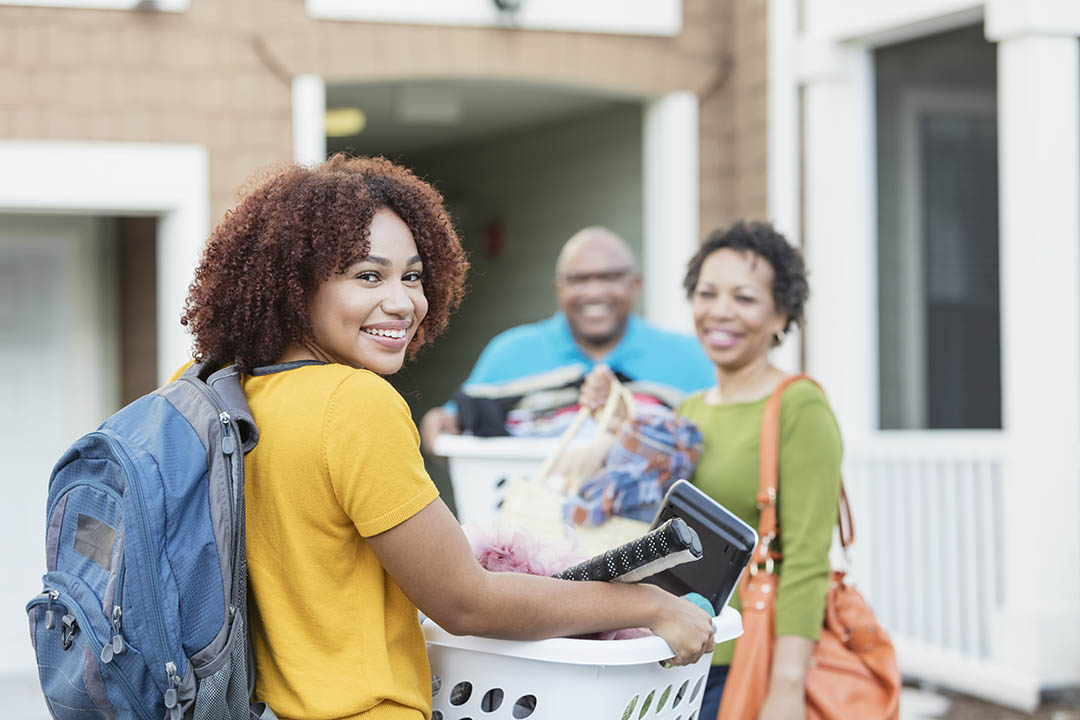 Move-in and the start of the fall semester are almost here! For those of you who renewed, we thank you for your patience as our staff worked hard to make the empty rooms in your apartment look nice for your new roommates. For those of you moving in, we're so excited to welcome you to your new home! We're going to have a lot of great Welcome Week events for all of our residents, new and old, so be sure to mark those events down in your calendars.
Special Highlight 
New parking and bike decals are here! Be sure to stop by the office and pick up your new decals before August 18.
Summer is here, and so is the heat! Remember to keep your A/C set between 74 and 78 degrees to limit utility overages.
Please remember that pets that haven't been approved through the office are not allowed on the property! If you have any questions about possibly bringing a pet, please contact the office.
Come to the office if you have any issues, and we'll be happy to put in a work order for you.
Reminders & Updates 
For Renewals: Please remember that the month of August is turn, and our CAs and vendors will be in and out of the empty bedrooms in your apartment to get them ready for your new roommates. Even though all of our staff is working, much of our time is focused on getting the rooms and units ready for new move-ins, so work orders, mail, and packages may take us a little bit longer than usual. Please bear with us!
For New Residents: August 18 will be here before you know it, and there are some things to keep in mind before you move in. If you signed after March 1, you are required to get a renters insurance policy. If you have not already, please send proof of your policy to [email protected]. Also, be on the lookout for our move-in video and follow us on social media. We'll be posting reminders and move-in tips throughout August so you're ready for move-in.
Welcome Home!
Whether it's your first year living with us or you've renewed your lease for another year, we're so excited to have you as a resident at our community this year! At Campus Advantage, our purpose is to serve and inspire our employees and our residents to achieve their full potential.
Our team has been working hard preparing for the upcoming year, and we can't wait to share all of the wonderful things we have in store. If you haven't yet, please take the time to complete the Customize Your Experience Survey at http://CustomizeYourExperience.com, and let us know what kinds of things you want to see at your community this year.
Our goal is not just to provide you with a place to live, but with an experience that's great value, hassle-free, and fun. If at any time you don't feel like you are receiving this experience, please reach out to [email protected] and let us know. We truly value your feedback. We hope that we are able to serve and inspire you well this coming year and help you to achieve your full potential!
Community Events
Roommate 101 — Sunday, August 19 from 6–8 p.m. — Join us in the clubhouse with your roommates to get to know each other, play some games, have some free food, and learn a little bit about how to keep a peaceful apartment!
Spaghetti Dinner Night — Monday, August 20 from 5–7 p.m. — After your first day of classes, join us by the front pool for Spaghetti Dinner Night and meet the staff and your neighbors!
Minute to Win It — Tuesday, August 21 from 4-6 p.m. — Come out and compete with your neighbors to see who has the skills to win it!
SUPER Waffle Wednesday — Wednesday, August 22 from 9–11 a.m. — Start off Wednesday right and join us in the clubhouse for Super Waffle Wednesday, complete with eggs and sausage!
NGL Scavenger Hunt — Thursday, August 23 from 6:30–8 p.m. — Think you know everything about Northgate? Put your knowledge to the test as we host an epic NGL Scavenger Hunt! You and your team will learn more about our community and our staff while also having a chance to win one of our three prizes!
Flashback Friday Movie Night — Friday, August 24 from 8–10 p.m. — Relax from your first week of classes as we host a '90s movie night under the stars! Take a dip in the front pool as we watch an iconic '90s film and eat some movie snacks.